diddi dance Ayrshire
Area run by:
Wendy Gossman
We hope to return to face to face classes very soon with reduced class numbers and protective measures in place. Please keep checking for more information or contact me below. 

For days, times & the closest class to you just click here and type in your post code 🙂
About Wendy:
Hi. I'm Wendy and have recently moved to Kilmarnock, Ayrshire. I have the pleasure of sharing my life with my partner Stephen and my
little dog Pepe. Family is the most important thing in my life and I love spending time with my nephew's, Ruan and Finn, and my little niece, Ruby. I have always loved sport and come from a very sporting family, and my interests continue with taking part in sports activities and watching them live and on the TV. I love my holidays and have recently come back from my first ever ski trip. I am looking forward to meeting new people and getting the grown-ups having as much fun as the children do!
Awards & Nominations for diddi dance Ayrshire: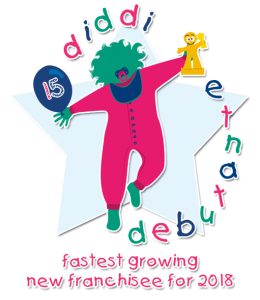 diddi dance Ayrshire in the News:
Contact Wendy now!
Save
Save
Save