diddi dance West Berkshire, South Oxfordshire, Tadley & Marlow
Area run by:
Lisa Jenkins
Classes currently running in:
Henley-on-Thames, Sulhamstead, West Tilehurst

For days, times & the closest class to you just click here and type in your post code 🙂
About Lisa:
I first found diddi dance back in 2015, when my son was then age 18 months. After previously working for various baby/toddler music classes, I felt it was time to return to something similar. That's when I found Andrea's classes in Wokingham. Dancing from a young age and professionally as an adult, I instantly knew this was what I wanted to do so decided to take the plunge and bring diddi to the West Berkshire and South Oxfordshire areas…boy am I glad I did 🙂
diddi dance is fabulous for your little ones on so many levels – it helps to build confidence, a way to exert all that extra energy toddlers seem to have! a great way to make friends and improve social skills, and a lovely way to bond with grown ups. Every class is filled with fun and energy and Natalie and I genuinely look forward to every different theme we get to teach your diddi's.
If you haven't already, book your FREE trial today and join in the diddi dance fun! Parties and Nursery sessions also available.
Reviews for diddi dance West Berkshire, South Oxfordshire, Tadley & Marlow:
"This is such a fun class. Great way to burn off some of my little ones energy!"
"Had a trial session today with my 3yr old at the Cornwell Centre in Tilehurst. It was brilliant & great fun. Lisa Jenkins has a wonderful rapport with all the children. My daughter loved it, she settled in very quickly & I had a great work out too joining in. We have been trying various dance classes around the area – think we have found "the one" – looking forward to the next class."
"My little girl has been going to Lisa's class for a while now & absolutely loves it. Lisa is brilliant with the children & it's the highlight of my week watching my little girl so happy. I cannot recommend this class enough & I've done my fair share of various toddler classes. Thank you Lisa!"
"My little girl has been going to diddi dance for quite a while now and she still absolutely loves it. The theme changes every term, which keeps my daughter interested and excited. Lisa is lovely and is perfect for this, no matter what mood your child is in, she will just roll with it."
"Totally brilliant. Lisa is loved by parents/guardians and the children. No child is ever left out. Every term a different style of dance. Just booked in for a second term. Fantastic value."
"This is our second term going to diddi dance classes in Tilehurst. We finished Irish Dancing last term and it's Country this term. My daughter Ellen, who's 3 1/2, absolutely loves it. She can't wait to go every Thursday. It really is the highlight of her week. The class is a lovely one with clear structure to the sessions and lovely props which support the children's learning. It's a fun and vibrant class which teaches the basic principles of dance in a fun and non threatening way. I can see Ellen's coordination getting better and better every week. She wears her Diddi Dance t-shirt with pride. A lovely class full of fun for pre-school children with an enthusiasm for music and movement. We both love going."
Accreditations for diddi dance West Berkshire, South Oxfordshire, Tadley & Marlow: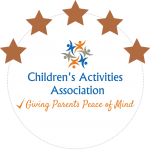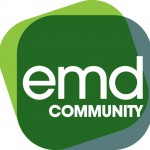 diddi dance West Berkshire, South Oxfordshire, Tadley & Marlow in the News:
Save
Save
Save
Save
Save
Save