diddi dance Woking, Guildford & Farnborough
Area run by:
Liz Barnes
Classes currently running in:
Camberley, Guildford, West Byfleet, Woking

To book your place in a class just click here and type in your post code 🙂 For a FREE trial click here!
About Liz:
I started teaching for diddi dance in 2012 then 3 years later I was offered a wonderful opportunity to run a franchise of my own. I have loved watching so many children grow in confidence and developing new skills.
My love of dance started as a child taking exams in different styles, such as tap, hiphop, ballet and contemporary, which is one of the reasons I think diddi dance is fab. Their mixture of dance styles really promotes the diversity of dance culture.
Before university I spent a year training and performing with a dance company, then I went on to receive a BA (Hons) Degree in Dance. I am now working through my teacher training having recently achieved my teaching qualification in Acrobatics and level 4 qualifications in Authentic Street Dance and Tap. As I started dancing at a young age myself I know the importance of dance for little ones.
Reviews for diddi dance Woking, Guildford & Farnborough:
"My daughter loves diddi dance classes in West Byfleet and looks forward to it every week. Liz is brilliant with kids and activities are fun and entertaining for children. I would happily recommend it to others."
"Sophia absolutely loves diddi dance! Our teacher rebecca is brilliant. She is fun and encouraging. Sophia looks forward to her dancing class every week and is really trying to get the steps right. It is also excellant value for money!"
"My daughter loves diddi dance and proudly wears her t-shirt as often as possible! Great news there is now also a class in Guildford!"
"I go along to diddi dance with my son Leo. Liz, who runs the group, is fantastic and very enthusiastic – I think she's amazing! You can tell that Liz really loves children and that she's a qualified dance instructor. It's Liz who makes me want to go to the group and Leo absolutely loves it – He follows Liz's lead and is so inspired by her. Leo loves the music, French, joining in with the actions and counting 1-10. I think that anyone who goes along to Diddi Dance will really
enjoy it – I can't rave about it enough!"
"Liz is the best part of diddi dance; she is absolutely fabulous and has such a brilliant rapport with the kids, her enthusiasm just rubs off on them. The class has a great structure and the children find it easy to learn the dances, the style changes every 6 weeks which keeps it interesting, we're currently doing Irish dancing and Liz is great at getting them excited. The class is just long enough, there's just the right amount of repetition, and they love listening to the diddi dance CD in the car. They both look forward to going to class every week!"
"It's been lovely seeing how Hannah has grown more confident since we started going to diddi dance, she's gone from being stuck on my hip to actually sitting and listening, getting involved with the class and doing the dancing. The class it's self is really varied, the favourite bit is when Liz gets out the props which are hoops, then ribbons, then something else from her magic bag that changes every week. And they're learning loads like colours and numbers, even how to count in French! Hannah re-enacts it all at home with me and her parents, she loves it, and I love Liz, she's full of energy and really good with the children."
Accreditations for diddi dance Woking, Guildford & Farnborough: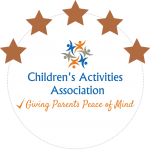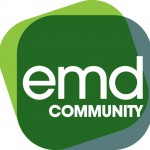 diddi dance Woking, Guildford & Farnborough in the News:
Save
Save
Save
Save
Save
Save
Save