diddi dance Worcestershire
Area run by:
Helen Yau
Classes currently running in:
Bromsgrove, Droitwich, Worcester
For days, times & the closest class to you just click here and type in your post code 🙂
About Helen:
My name is Helen, and I live with my amazing husband Ed in Worcester. We moved here from Chester in 2017. Although we haven't been in the Midlands long, we both love it here! And both agree that moving to Worcestershire was the best decision we have made in Years!
I love being active. Sitting at a desk, doing the same work day after day was soul destroying. I think it's safe to say with so many little ones and parents coming to classes on a weekly basis, plus so many personalities in one room, there will be no two days the same!
Accreditations for diddi dance Worcestershire: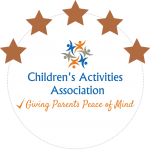 diddi dance Worcestershire in the News:
Book your trial now!