Welcome to the final of our 5 part series: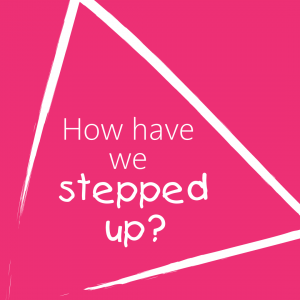 Thanks for joining us for our top 5 things to think about in franchising. Today is going to be slightly different are going to talk about diddi dance in a bit more detail and how we have stepped up during the Covid-19 pandemic.
We have run physical classes for 17 years the children and the grown ups are all in a great big space we all dance together and it is fantastic. That hasn't been able to happen lately. But very quickly, we innovated our service and moved online to create a new branch to the business: diddi dance in da House.
We came up against lots of hurdles, worked together to overcome confidence issues and weathered lots of ups and downs. Honestly there were days when we just didn't know if it was all worth it, questioning if we should ust give up and sit back, but we were united in our entrepreneurial spirit together and changed our mindset to; we can do this.
As the franchisor that was my inspiration, because I have had the franchisees around me to pick me up on those down days when I've worried that I've never been through a pandemic before and I don't know what to do.
We figured it out as a team and I am so proud of our network. We have been creative, the sessions, adapting the core values into a format that works in this new situation. We have always delivered our classes in an animated and visual way and moving online has allowed the children to join in at their own pace, in their own familiar environment.
Yes we have all been finding our feet and I am so proud of everyone for doing that because it is making a real difference to the families joining in at home. We have received feedback from customers that has been completely overwhelming, to hear that the routine and familiarity we provide is truly appreciated is exactly why we want to protect our businesses as well its our livelihood, it is something we have invested a lot of energy, time and money into.
So dates we don't know yet but we do know that this option is safe, enjoyable, good for us to keep physically active as well as ensuring our diddis are still active at home as well as giving the grown ups full of fun sessions for their under 5's. They have the option of Live classes, pre-recorded sessions, a local online community and so much more.
We are really proud, and I am gonna say it again, really proud of how we have stepped up and really managed to adapt what we are doing to an offering maybe as not financially successful as we are used to, but something that has been able to keep us all in business, so we can all hopefully come out the other side and get back to physical classes.
We are so passionate giving children a love of moving from an early age, setting can healthy and happy habits for life, that we as grateful to be able to deliver classes online that families are relying on.
So thank you for being investing time into our franchising top tips. If you have any questions I would love to answer them for you, anytime, so please email info@diddidance.com or to find more information, please go to https://www.diddidance.com/franchise/
Click on the image above 'how we have stepped up' to see Anne-Marie talking about this.