Welcome to the third of our 5 part series: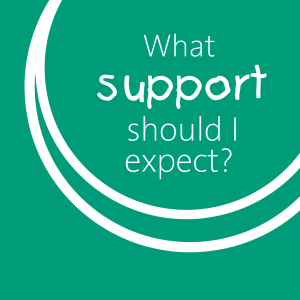 We believe the fundamental benefit to franchising is the support you receive. From your initial training to ongoing operations, the franchisor and head office team should be on hand to help with your business. Advice, guidance, artwork, templates, branding, various forms of communication, technical and online know how and ongoing operational support should all be included to give you the freedom to run your business without interruption as long as within the brand guidelines. This means you will always have someone there on hand, to help whenever you need it. The network of other franchisees should be encouraging and supportive too.
Every franchise network is different, depending on the industry, the Franchisor and existing network. Different industries need different levels of support, franchising is pretty much the same though. Because the whole point is that you have bought into that franchise network so that that franchisor and head office team can really guide you and hold your hand every step of the way.
If you are thinking about a franchise, we advise you to look into the level of support that is offered. Speak to the other franchisees, try to understand if they are happy, with what they receive, including all the initial support in the training, to help you launch. Then enquire what does the ongoing support comprise of? What communication tools do they have, who is there? Are they really supportive, what is the company's ethos, and company values they pride themselves on.
When you buy into a franchise network the support isn't just coming from one person, ideally there is a complete head office team with all their specialist skills for you to learn from and the invaluable advice from other franchisees. Working in different regions, each having a different mindset and dealing with different customer questions can really help you see things from a different perspective. So any franchise network you are thinking about buying into, check what sort of support to they do, what systems do they haven place and what guidance they can give you.
Click on the image above 'what support should I expect' to see Anne-Marie talking about this.
Take a look at our fourth part where we'll be asking 'is it alot of work?'