Welcome to the fourth of our 5 part series: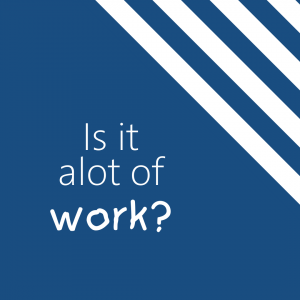 Yes it's hard work!
Like any other business, the first few years will most likely be 24/7 work. You have to spread yourself across all areas of your business: marketing, communication, customer service, delivery, physical training, online training delivering the product, admin, everything running a business entails. Being a franchise means that you can fit this around your current lifestyle, your family or children this is the beauty of your own business is you run it in your own hours. You are responsible for your exclusive territory and everything on that grass roots level, you can tap into all that invaluable support and guidance in the network but you will be doing a lot of marketing, promotion, social media etc in your area to get your business off the ground. And then it is ongoing to really build that brand in that area.
You are building an asset so the more work you put in the more immediate your rewards will be.
Click on the image above 'is it a lot of work' to see Anne-Marie talking about this.
Join us next week for the final part where we'll be looking at diddi dance in a little more detail and how we've stepped up during the Covid 19 pandemic. See you then!