diddi dance classes are designed to help your child enhance their coordination and rhythm. We are here to nurture their natural love of movement in a structured yet relaxed class.
In our classes we use action songs, dancing games, fun exercises, props and much more all to our own original, funky music. We also explore difference dance styles such as salsa, hula, jive and disco allowing children the chance to discover different music and dance from around the world as well as having tons of fun!!
We offer pre school dance classes from sitting to school age:
diddi debutantes:
sitting to walking 
Our brand new sitting to walking classes are our very first introduction to moving to music. We introduce physical movement, rhythmic skills and lots of elements to help develop a child's vestibular and proprioceptive systems. We have worked with early years movement professionals to ensure they are movement based to keep our diddi dance ethos. These sessions are 35 mins long and suitable for babies who are sitting
diddi dudes:
walking to 5 years
These classes are suitable for all those children who are steady on their feet and able to follow some simple instructions independently, we still include all the grown ups joining in but focus more on stylised moves and physically moving to music to explore a different dance style.
Parents and carers are encouraged to join in and share the enjoyment with their diddi dancer. Week after week you will soon see their confidence blossom. We do realise that some toddlers are more confident than others and this is why we offer a trial, so you can be confident it's a class they'll enjoy.
diddi dazzlers:
see dance differently
All our sessions are inclusive and we welcome all children to classes. We also understand some children may prefer classes with less children or delivered at a pace to suit their individual needs. Many franchisees have classes with lower numbers in and many have also completed their extra qualification to be able to correctly deliver sessions for children of all different abilities and physical differences including those in wheelchairs and with walking aids.
Our theme next term is BOLLYWOOD.
To join a class get in touch with your local diddi dance today!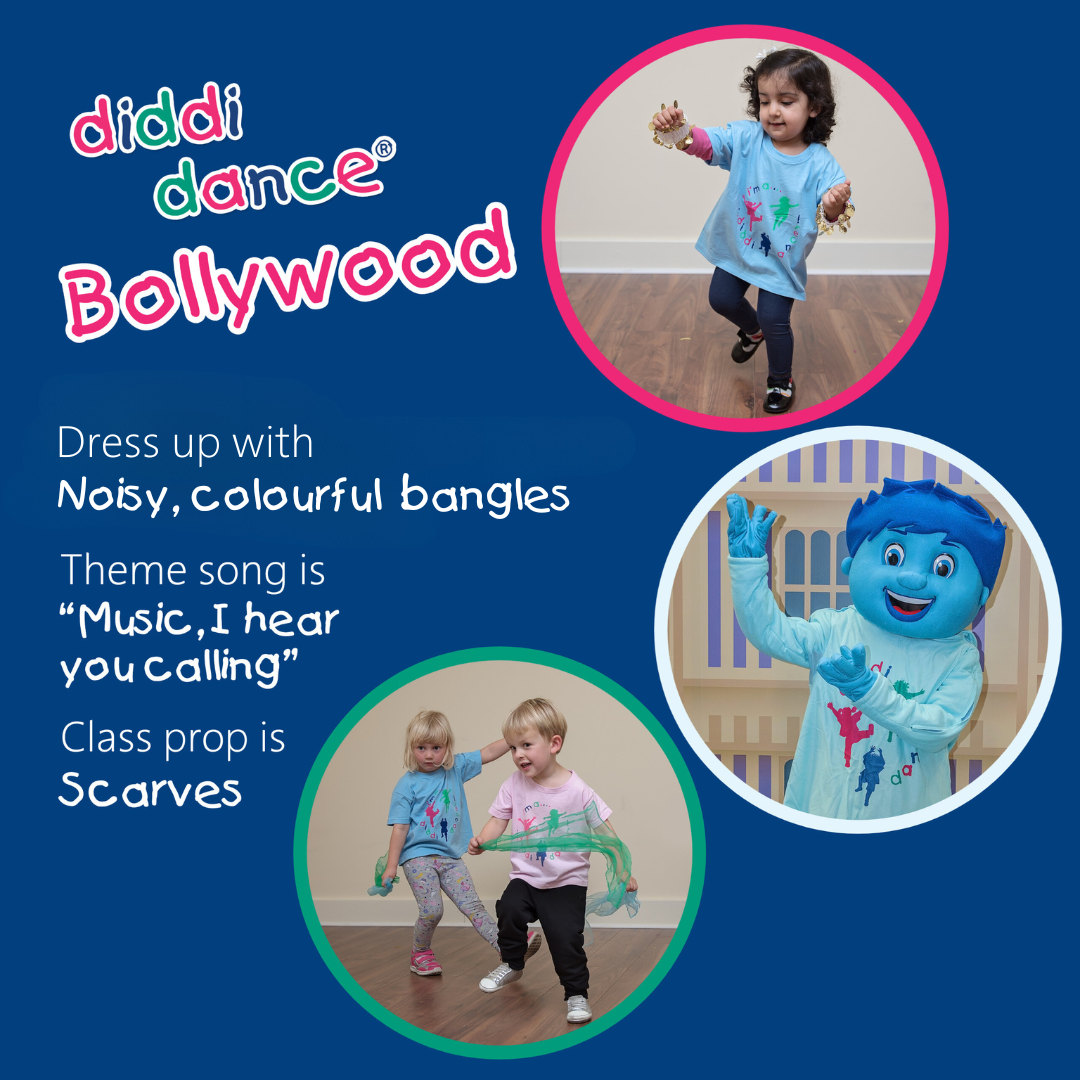 The themes we explore from around the world include: 
Save
Save