diddi dance classes are designed to help your toddler enhance their coordination and rhythm. We are here to nurture their natural love of movement in a structured yet relaxed 45-minute class. Classes are suitable for toddlers aged from 18 months upwards, however if they're younger but steady on their feet they are more than welcome to join in.
In our classes we use action songs, dancing games, fun exercises, hoops, ribbons and much more all to our own original, funky music. We also explore 16 dance themes such as salsa, hula, jive and disco allowing children the chance to discover different music and dance styles from around the world as well as having tons of fun!!
Our theme for this term is CHARLESTON! To join a class get in touch with your local diddi dance today!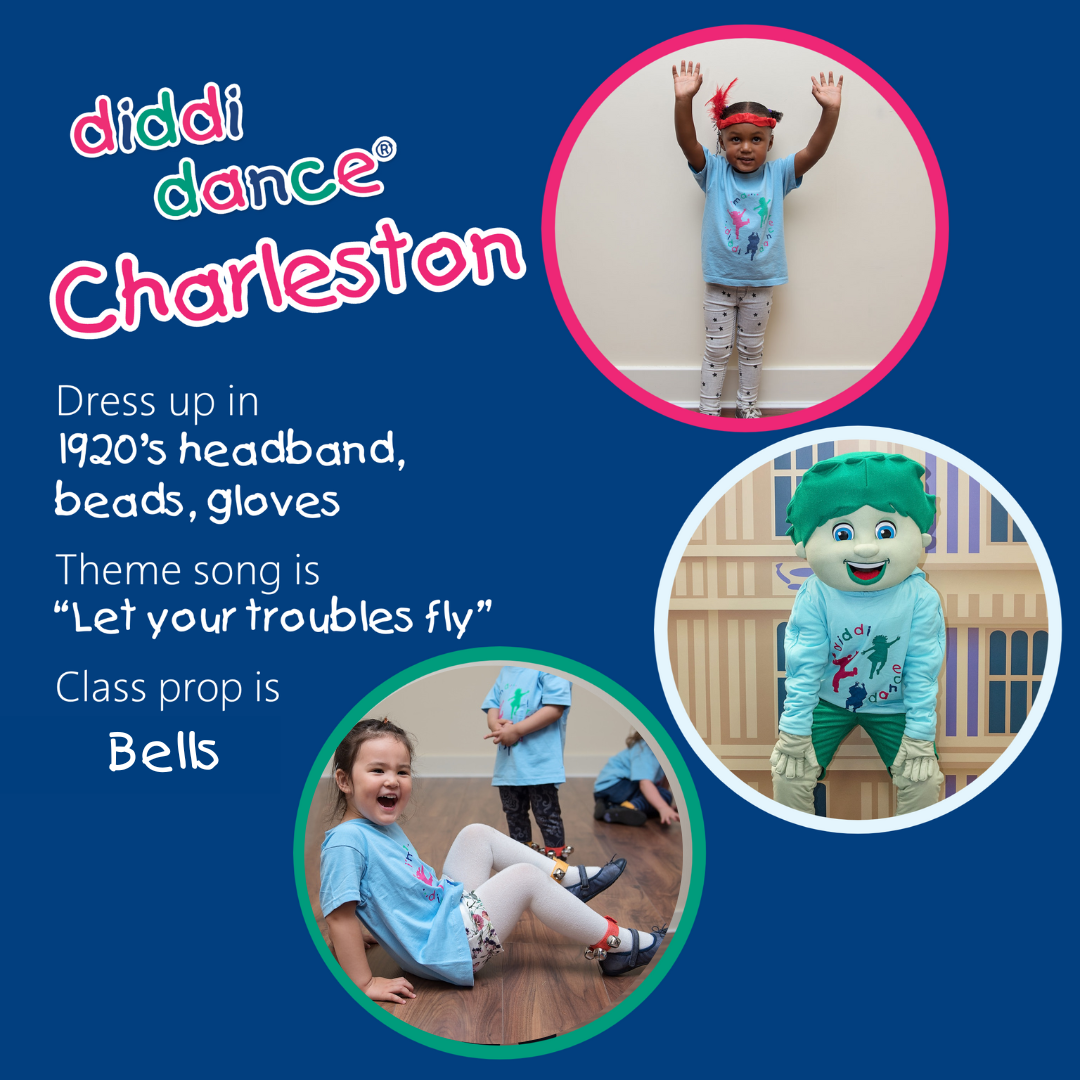 Save
Save