Join our award-winning, supportive network and be in business for yourself, but not by yourself!
We're looking for individuals:
• With a passion for working with preschool children
• That are self-motivated, passionate, and energetic
• Who are looking for a better work/life balance
• That aren't afraid to be silly and over the top!!
Could you join us on our mission to encourage a love of moving that will last a lifetime?
In our 20th year, diddi dance has an ever-growing close network, who actively support each
other through all of the highs and the lows that running your own business may entail.
Being part of an award winning network, that is also fully CAA accredited, is a massive selling point that sets us apart from other preschool activities. Our franchisees are also so proud to be part of diddi dance that we have a 5* franchisee satisfaction rating, that is
awarded to us every year by the franchise industry's leading independent satisfaction survey.
We have also celebrated 6 years of appearing in the top 100 franchise awards, as well as becoming full members of the QFA and BFA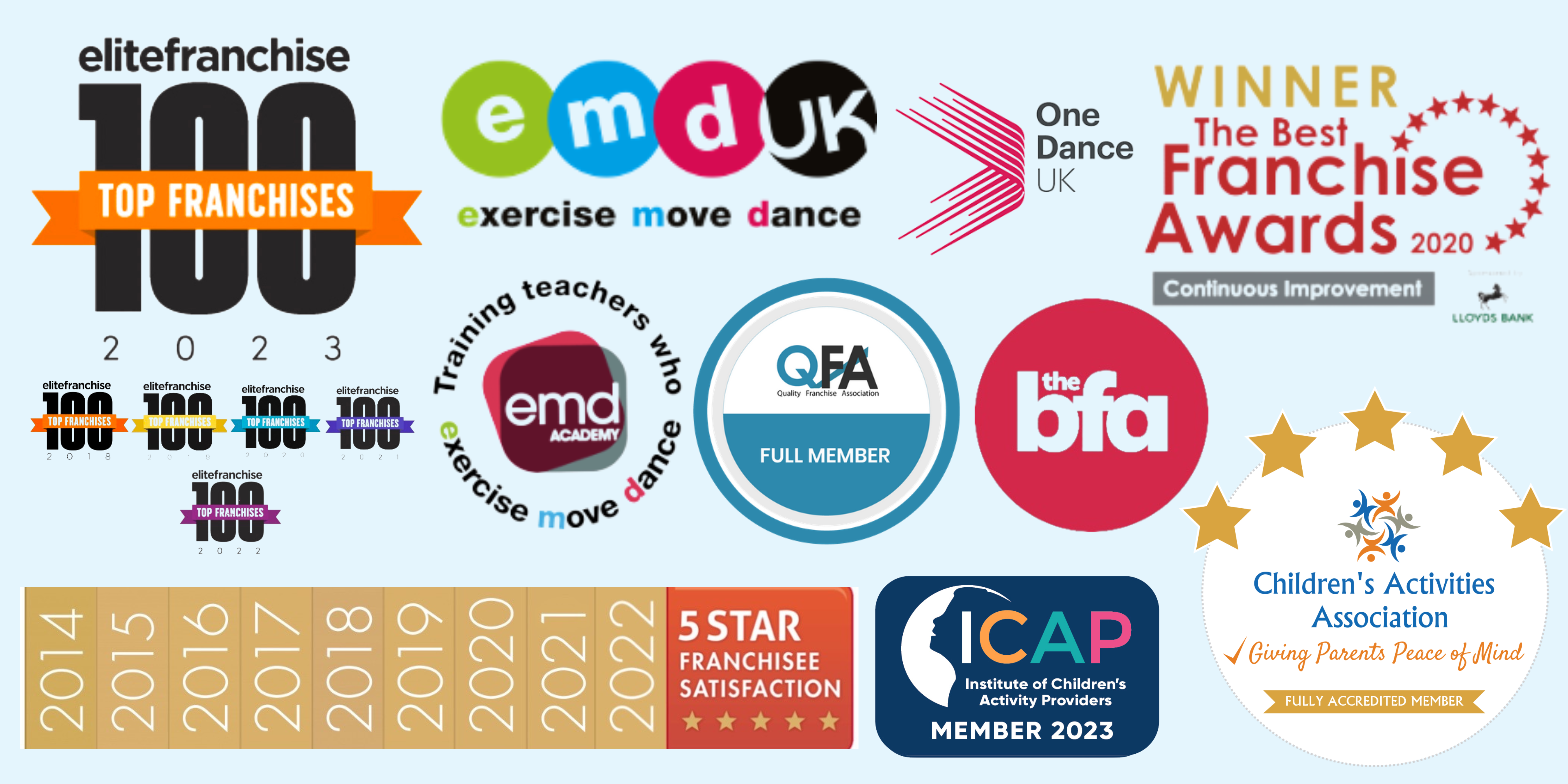 We provide full practical and business training, so you don't need to have any prior
experience, just the love of music and have a sense of rhythm!
Our Head office team support you throughout, and guide you through every stage, from
open day, to business plan, right through to signing your contract and launching your
business. You will also receive ongoing support, through calls, email, zoom and face to face visits.
  
Don't just take our word for it, hear what some of our franchisees have to say about franchising with us:
Read our franchisee reviews here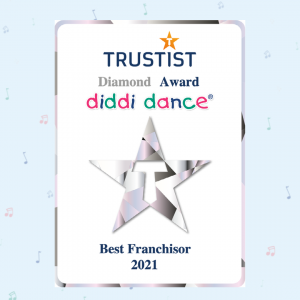 Make this your year to join diddi dance by contacting us below or email any questions
directly to Donna our Franchise Recruitment Manager on franchise@diddidance.com
ENQUIRY FORM
Feel free to contact Franchise Recruitment Manager Donna by email on franchise@diddidance.com should you have any questions or need further assistance with your enquiry.
Save