Teach for diddi dance!
Do you love to dance? Do you love teaching? Do you love working with children? Are you looking for a flexible, part-time job? If you said yes to any or all of the above then we have the perfect job for you! Come teach for diddi dance!!!
Our diddi dance franchisees are always looking for reliable, motivated, enthusiastic and fun individuals to help deliver our preschool dance classes, sessions and parties in their local areas. So if you think you fit the criteria they want to hear from you.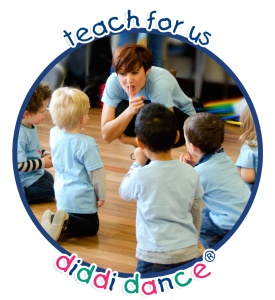 Classes take place Mondays to Fridays during school/nursery hours & occasionally on the weekend and parties taking place any day of the week but generally on weekends. An up to date DBS will be required as well as being registered as self-employed and in some areas transportation is a must, but speak to your local diddi dance about this first just to make sure 😉
Full training will be given in the 'diddi dance style' so if you haven't taught before do not worry. We will train you on how to work with this age range in our specific diddi dance way and while dance technique isn't a necessity (since we are focused at this stage on just encouraging the enjoyment of dance) we do ask that a love of dancing is present.
So if this sounds like the perfect job for you get in touch with your local diddi dance today! All contact details and locations can be found here. Or scroll further down for an up to date list of franchisees looking for teachers right now!
Franchisee currently looking for teachers: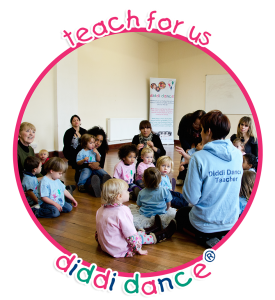 Currently, none of our other franchisees are actively looking for teachers to cover classes but that doesn't mean they don't want to hear from you! Right before our busy times of the year, September & January, some franchisees are eager to take on a new teacher so do send through your CV if this is of interest to you because cover work, the potential for new class because of demand and expansions are always taking place & they will need a teacher for that! So why not get in touch today!