Do you love to dance? Have a passion for working with children? Looking for a flexible role? We may have the perfect opportunity for you.
Our diddi dance franchisees are always looking for reliable, dedicated, enthusiastic and fun individuals to help deliver our pre school dance classes, sessions and parties in their local areas. If you think you fit the criteria they want to hear from you. Most of the classes take place Mondays to Fridays during school hours and some run classes at the weekend.
An up to date DBS is required as well as being registered as self employed, and in some areas being able to drive is essential, however this can be checked  when you enquire.
Full training will be given the diddi dance way, so previous experience is not necessary, but the dedication to learn our approved lesson syllabus is a necessity.
So if this sounds like the perfect job for you get in touch with your local diddi dance today! All contact details and locations can be found here, or scroll further down for an up to date list of franchisees who are looking for teachers right now!
Franchisees currently looking for teachers:
I am on the lookout for a teacher/s to join my diddi dance team.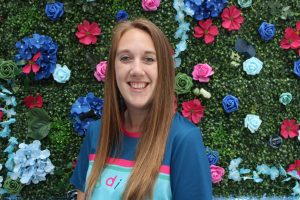 If you're energetic, love dancing/movement & passionate about working with young children then this could be the perfect role for you.
I am ideally looking for someone to set up new classes in Exminster/Topsham area or Central Exeter 🙌🏻
This would be perfect for somebody looking to make some additional income and it fits around school hours perfectly 🥰
Days & times are flexible; however, you must be able to drive and have your own vehicle 🚗
Good rate of pay ✅
Flexible times/days ✅
Full training provided ✅
Fun & rewarding ✅
If you'd like any more information, please contact Josie: 07517451330

* need to be reliable and have own transport.
* hours will be dependent on classes available at time of enquiry, extra nursery contracts and parties will also be available.
* will need to be able to register as self employed and have/apply for up to date DBS.
For for information please contact Dani: danielle.meighen@diddidance.com
We are looking to recruit a new part-time teacher in the Whitchurch and Cheshire West area to join our team!
Candidate must be energetic and self-motivated, highly reliable and committed, fun-loving with a passion for working with young children between 18 months and 5 years.
Teacher is needed in Farndon on Saturday mornings as soon as possible. Other classes are held during term time Monday-friday, depending on the candidates availability there will be more classes for them.
Full training and equipment will be provided.
Will need own transport and up to date DBS
If this sounds like the job for you, please get in touch.
⭐️ kristina.jones@diddidance.com
⭐️ 07868224071
⭐️ message us at www.Facebook.com/diddidancewrexham
Looking for people to join team due to territory expansion.
Available 10-12 weekdays, with opportunity to take up extra nursery/school contracts.
Need up to date DBS & be registered as self employed
Must be able to drive and have own vehicle
Candidate must be reliable, enthusiastic and love working with children.
Full training provided
So, if this sounds like the perfect job for you, get in touch. Training for the right person will need to start asap.  New classes will open w/c 5th September. I am looking for more than one teacher in multiple locations so if you live in or around these areas please get in touch: Halstead/Sudbury, Witham/Maldon/Heybridge, Colchester, Clacton.  For more information please contact Charlotte on charlotte.foxley@diddidance.com.
ideal candidate will be extremely reliable, love working with young children and not be afraid to be a little bit silly!
The role would be perfect for a dance teacher looking to increase their hours.
looking for someone to teach two classes in Lower Earley on Saturday mornings (term time), with extra hours during the week also available (within school hours, term time).
Full training will be given.
If you're interested in the position, or would like further information, please contact Bethany Bianga                 on 07584 281 174 or email bethany.bianga@diddidance.com