diddi dance South Manchester, North of Cheshire East & Macclesfield
Area run by: Natalie Battista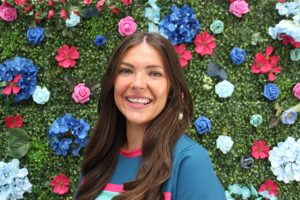 Email:  natalie.battista@diddidance.com
Tel:  07748 103244
Visit our shop and enter code dd10-130 at checkout to receive 10% discount off your order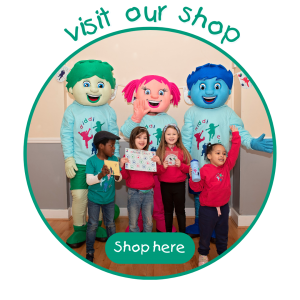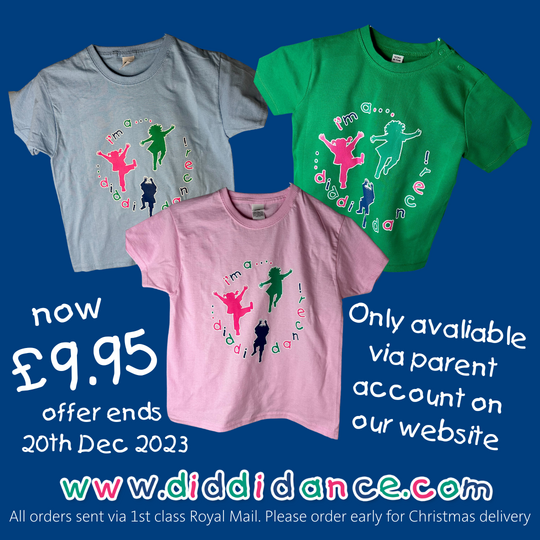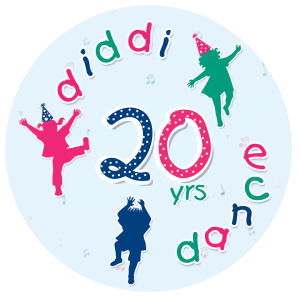 Hi my name is Natalie and I run diddi dance South Manchester, after the opportunity came up to take over at the end of 2019 having been a diddi dance teacher in the area since 2014.
I have been dancing my whole life along with acting and singing and started my career early as one of Ken Dodd's Diddymen touring theatres throughout the UK as a child. I spent part of my adult life working as a professional dancer in family shows abroad and entertaining children of all ages throughout the day. I then went onto dance and sing in tribute shows touring the UK. I also do modelling and have had small TV roles as well.
I now have 2 beautiful children, who have also been diddi dancers and I wanted to carry on with my love of dancing so this lead me to teaching for diddi dance which I thoroughly enjoy, so running it was the perfect next step.
I look forward to meeting and dancing with you all xxx


"diddi dance is mine and my two year old's favourite class. I'd been interested in it for a while, but worried she was too young, and too shy to enjoy it. I needn't have worried. From our very first taster class, she absolutely loved it. Nadine, our teacher was so friendly and instantly put my daughter at ease. I have no idea where she gets her energy from, but she always keeps the classes very 'up' and keeps the kids fully entertained for the full 45 minutes. Not an easy feat with 2-4 year olds!! The dance steps are so much fun. I love watching my daughter attempting all the moves. Even when it's a slight variation on what she's meant to be doing, she has a huge smile on her face! It's incredibly relaxed and there is so much encouragement that my daughters confidence has shot through the roof. At first she stuck to my side but now she'll happily run off and dance with all her little friends! I love the fact that that the theme changes each term. We have recently done Country which was definitely our favourite! I enjoyed yee-hawing as much as the kids. Great class which is a brilliant way to get active with your kids as well as sneakily teaching them. My two year old can actually count to 10 in French! Highly recommend it, you and your child will both enjoy diddi dancing!"
"Lenny's my two-and-a-half year old son and has been a diddi dancer for eight months now.  It's by far Lenny's favourite activity, and the class I enjoy taking him to the most. As with most toddlers, Lenny's a strong-minded, energetic and high-spirited little fellow, and for the majority of first couple of weeks, he spent more time crawling under tables than taking part in the class. Ailsa was so patient with him, and slowly made him realise that the benefits of listening to her and getting involved, far outweighed trying to sneak off into the toilets! Ailsa has a wonderful way with the children and really captured Lenny's imagination. I nearly cried when Lenny finally first waited for his turn to be given a hula hoop, a level of discipline he'd never reached before. Over the next few weeks, and lots of encouragement from Ailsa, Lenny started to find his groove, and started to participate far more in the class. The transformation in Lenny has been incredible – he listens to and follows Ailsa, and loves to join in. I melt every time I see him "gallop" with a fellow diddi dancer, spin around in the circle dance and take a bow at the end of the class. diddi dance gets the balance of fun and concentration just right and it's pitched absolutely at Lenny's level. diddi dance is the highlight of our week – Lenny sings the songs, shows off his new dance moves and chats about Ailsa all week."


I attended our diddi dance conference at the weekend where I came runner up for the diddi driver award 🙂
Contact Natalie now!

Save
Save
Save
Save
Save
Save
Save
Save
Save
Save
Save
Save
Save