diddi dance Southampton
Area run by:
Andrea McCrea
I am super excited to be operating diddi dance in Southampton.
To keep up to date with all the news, check out my Facebook and Instagram pages.
Throughout August we'll be exploring the chilled vibes of Reggae!  Mixing our favourite elements in with a NEW warm up routine, a NEW prop, a NEW counting song and of course, our NEW REGGAE themed dance!
Running the sessions on a Pay As You Go basis will allow you the flexibility to plan diddi dance classes alongside your other staycation activities!  If your diddi has siblings up to 8 years, they are more than welcome to come and dance too!  Don't forget to apply the 20% sibling discount code SOUSIB at the check out!
AND, if you haven't attended diddi dance before, it's a great way to trial a class ahead of our September term starting!
Limited sessions and limited numbers, with all classes still running in a stringent Covid-19 safe way, bookings are to be made via our online secure booking system
MONDAYS 09:30am AT WEST END PARISH CENTRE…
2, 9, 16 and 23 August
WEDNESDAYS 09:30am AT SHIRLEY PARISH HALL…
4, 11, 18 and 25 August
FRIDAYS 09:30am AT TOTTON & ELING COMMUNITY CENTRE…
6, 13, 20 and 27 August
From week commencing 6 September we're back with our Autumn timetable.
Offering NINE classes across SEVEN venues and launching TWO NEW Saturday classes, you are sure to find a diddi dance conveniently located near to you!
Hello! I'm Andrea and you are all very welcome at diddi dance Southampton! Dance has always featured in my life, from the ballet and tap classes I attended from age 3, to having a good old boogie with the girls on a Saturday night aged…well that's a secret! And although dance styles and music influences have changed, my love of moving to music has remained a constant.
diddi dance really is so much more than dancing to music. It offers the children physical and social development in a fun and friendly way. Children are free to express themselves, be creative and burn off their boundless energy! And for adults? Well, we get to be part of the fun too as our involvement nurtures and supports the growth of their confidence and abilities.
diddi dance's unique tunes are just so catchy that they'll get your toes a-tapping and your hips a-wiggling and I cannot wait to share this with you at a diddi dance class in Southampton.
If you have any queries please do get in touch 07949 458761 or email or use the enquiry form below.
I'm so looking forward to seeing you in a class soon! x
Reviews for diddi dance Southampton:
"I can highly recommend Diddi Dance Southampton. I have been taking my little girl along to lessons now for many weeks and she has so much fun dancing with Andrea, and she has learnt so much even though she has only just turned 2! It's great that there are so many different dance styles to learn too! Andrea is absolutely amazing with the children and I swear if an atomic bomb went off beside her she would still be dancing, nothing phases her and even when (like toddlers do) have a few minutes of not listening she continues dancing as she knows there is always something that will bring their interests back onto the dancing again, her composure and patience is fantastic and I for one am very grateful for that!  I was apprehensive when I booked her very first lesson as I wasn't sure if she would join in but it didn't take long (about 5-10mins!) and she was joining in and having a boogie!  So if you're unsure if it will be suitable for your little one, then do what I did, give it a go and you won't be sorry!"
"Thank you for an amazing Salsa term, we have loved it and Eva loves her dance chart and well done stickers! Xx"
"Thanks for a lovely class.  We both had great fun!  It's just so nice to be back in an environment with other mums and toddlers and I'm so pleased we have found a great class local to us. Thanks Andrea"
Accreditations for diddi dance Southampton: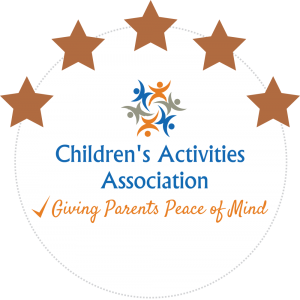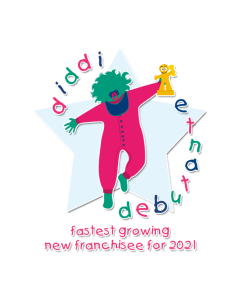 Contact Andrea now!
Save