diddi dance Southampton
Area run by: Andrea McCrea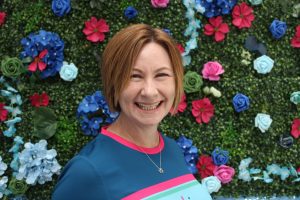 Email:  andrea.mccrea@diddidance.com
Tel:  07949 458761
Visit our shop and enter code dd10-140 at checkout to receive a 10% discount on your purchases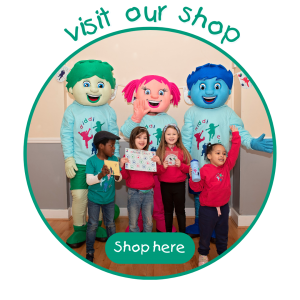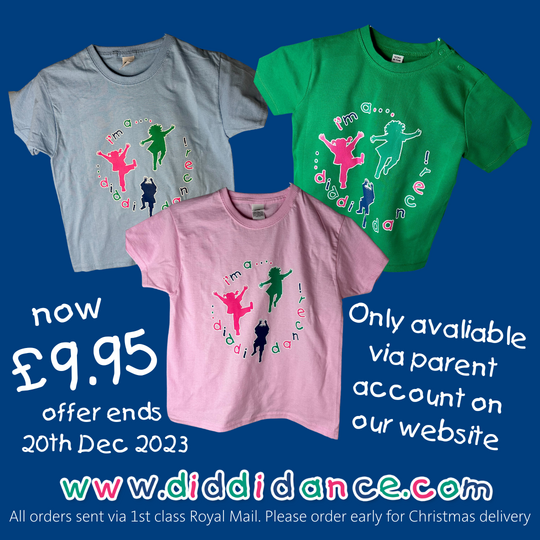 I am super excited to be operating diddi dance in Southampton.
To keep up to date with all the news, check out my Facebook and Instagram pages.
From Monday 6 November, we'll be exploring JIVE!
Our happy, boppy and very energetic dance style!  The Jive dance originated in the 1930s with a 1950s twist to include the hand jive!
We'll be exploring this exciting dance style with our age-appropriated choreographed routine.  So, are you ready to kick and flick?!  Do you know your mash potato from your hand slice?!
Come and join us at diddi dance for one of my favourite styles of dance and let's get dancing & moving together!  💃🕺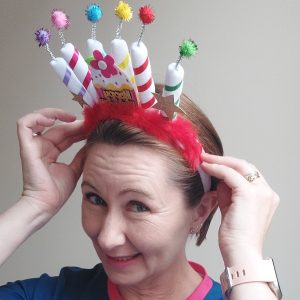 Did you know we love to party?!
A diddi dance party will be the talk of the tots!
We pride ourselves on offering non-stop interactive parties that encourage even the shyest of guests to get involved.  Non-competitive games, action songs and plenty of opportunities to dance & move, we can look after the entertainment for you.
Contact Andrea via email on andrea.mccrea@diddidance.com to check availability and discuss your diddi's requirements.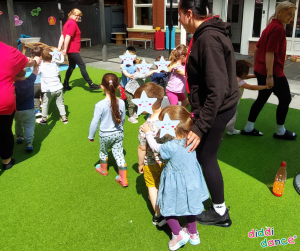 Are you an Early Years setting looking to enhance your physical development offering?   
Our programme has been designed to complement and enhance the Early Years Foundation Stage framework and incorporates every learning area into our sessions.
If you're interested in offering us as a new activity in your educational setting, contact me to schedule in your complimentary taster session, we'd love to share the diddi dance way with you!
Contact Andrea via email on andrea.mccrea@diddidance.com to check availability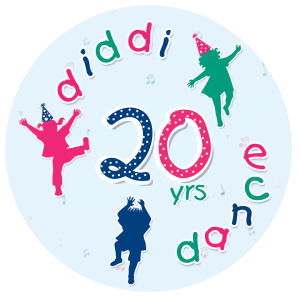 "The session was brilliant, lots of fun and little Finley had a great time dancing around.  This is the longest he kept his focus, following instructions and generally kept going for 45 minutes without a tantrum!  For anyone who's looking for classes to do with their little ones, this is the class for you!"
"My granddaughter absolutely loved it and joined in so well.  Thankyou"
"It's fun, interactive and the children love it. Andrea is the best, the children adore her, she's always full of energy and gets our week off to the best start!"
"We love Didi Dance, the variety in each class is great and my little one loves to play with the props towards the end of the class. I've really seen her progress the longer we attend. Andrea is fab and always full of joy!"
"Andrea. Is. Amazing!
She hosted the entertainment for my sons 3rd birthday and she was incredible. She had so much energy, the kids were all engaged, and she couldn't do enough to help me set up etc. Absolutely wonderful day and highly recommend!"
"We had a Diddi Dance 3rd birthday party over the bank holiday weekend and Andrea was worth her weight in gold! She was fun, engaging and was making sure that every child was able to join in having the best time. I can't thank her enough for making sure everyone was enjoying themselves and everything was running smoothly; it took the stress out of the party and instead we were all able to enjoy it ourselves and watch them all having fun. Thank you!"
"Thank you Andrea for all the amazing energy and fun you provide our red apples in their weekly diddi dancing – your sessions are a wonderful (and slightly crazy) addition to our nursery day xx"
"We have had the pleasure of having Diddi dance in to teach our children through dance.  The children have loved it looking forward excitedly to their Wednesday afternoon sessions.  It has given them a chance to learn from another adult and to experience dance with different genres of music.  They have enjoyed taking part with their peers and the joy on their faces as their confidence grows and children who do not usually interact with others have held hands has been a pleasure to see.  The children have benefited from the passion for what she is doing and attention Andrea has given each individual child including our children with special educational needs who she had welcomed and fully accommodated within her sessions.  They have taken part in physical activity, interacting with adults and their peers, listening to instructions and expressing themselves through movement and dance, they have even learnt to count in English, French and Spanish.  I would recommend Diddi dance to any groups looking to add to their curriculum in a fun worthwhile ways, it is a great way to socialise your little ones which after the last couple of years is so important.  Didi dance also do parties which would be a great way to entertain your children and maybe learn some new moves yourselves.  Thank you so much to Andrea for all your hard work and never ending energy."
"diddi dance Southampton it was a brilliant party thank you so much the children loved seeing you again and dancing the afternoon away"

Hello! I'm Andrea and you are all very welcome at diddi dance Southampton! Dance has always featured in my life, from the ballet and tap classes I attended from age 3, to having a good old boogie with the girls on a Saturday night aged…well that's a secret! And although dance styles and music influences have changed, my love of moving to music has remained a constant.
diddi dance really is so much more than dancing to music. It offers the children physical and social development in a fun and friendly way. Children are free to express themselves, be creative and burn off their boundless energy! And for adults? Well, we get to be part of the fun too as our involvement nurtures and supports the growth of their confidence and abilities.
diddi dance's unique tunes are just so catchy that they'll get your toes a-tapping and your hips a-wiggling and I cannot wait to share this with you at a diddi dance class in Southampton.
If you have any queries please do get in touch 07949 458761 or email or use the enquiry form below.
I'm so looking forward to seeing you in a class soon! x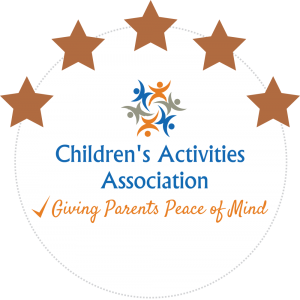 Contact Andrea now!

Save