diddi dance Southampton
Area run by: Andrea McCrea
Email:  andrea.mccrea@diddidance.com
Tel:  07949 458761
Visit our shop and enter code dd10-140 at checkout to receive a 10% discount on your purchases!

I am super excited to be operating diddi dance in Southampton.
To keep up to date with all the news, check out my Facebook and Instagram pages.
Are you ready to dance? Are you ready to move?
Well get in to the diddi disco dancing groove!  
Starting from Monday 5 September we're exploring DISCO in our early autumn half term!
Uptempo, rhythmic and super catchy, our original DISCO tune will make you want to hit the dance floor and boogie!
diddis & grown ups, let's get dancing together!  We actively encourage grown ups to participate, it's a wonderful opportunity for some quality fun time together!
Offering seven venues across Southampton and Romsey, there's sure to be a class local to you!  If you cannot make a weekday class, come and join us at our conveniently located Saturday morning classes in North Baddesley.  There's always an opportunity to diddi dance!
Also did you know, diddi dance works alongside local nurseries, preschools & primary schools to deliver sessions in their settings? Our programme has been designed to complement and enhance the Early Years Foundation Stage framework and incorporates every learning area into our sessions.  So, if you're looking for a new activity for your educational setting, do give me a call to schedule in your complimentary taster session.
About me:
Hello! I'm Andrea and you are all very welcome at diddi dance Southampton! Dance has always featured in my life, from the ballet and tap classes I attended from age 3, to having a good old boogie with the girls on a Saturday night aged…well that's a secret! And although dance styles and music influences have changed, my love of moving to music has remained a constant.
diddi dance really is so much more than dancing to music. It offers the children physical and social development in a fun and friendly way. Children are free to express themselves, be creative and burn off their boundless energy! And for adults? Well, we get to be part of the fun too as our involvement nurtures and supports the growth of their confidence and abilities.
diddi dance's unique tunes are just so catchy that they'll get your toes a-tapping and your hips a-wiggling and I cannot wait to share this with you at a diddi dance class in Southampton.
If you have any queries please do get in touch 07949 458761 or email or use the enquiry form below.
I'm so looking forward to seeing you in a class soon! x
Reviews for diddi dance Southampton:
"We had a Diddi Dance 3rd birthday party over the bank holiday weekend and Andrea was worth her weight in gold! She was fun, engaging and was making sure that every child was able to join in having the best time. I can't thank her enough for making sure everyone was enjoying themselves and everything was running smoothly; it took the stress out of the party and instead we were all able to enjoy it ourselves and watch them all having fun. Thank you!"
"We have had the pleasure of having Diddi dance in to teach our children through dance. The children have loved it looking forward excitedly to their Wednesday afternoon sessions. It has given them the chance to learn from another adult and to experience dance with different genres of music. They have enjoyed taking part with their peers and the joy on their faces as their confidence grows and children who do not usually interact with others have held hands with the other children has been a pleasure to see.
The children have benefited from the passion for what she is doing and attention Andrea has given each individual child including our children with special educational needs who she had welcomed and fully accommodated within her sessions.
They have taken part in physical activity, interacting with adults and their peers, listening to instructions and expressing themselves through movement and dance, they have even learnt to count in English, French and Spanish.
I would recommend Diddi dance to any groups looking to add to their curriculum in a fun worthwhile ways, it is a great way to socialise your little ones which after the last couple of years is so important. Didi dance also do parties which would be a great way to entertain your children and maybe learn some new moves yourselves.
Thank you so much to Andrea for all your hard work and never ending energy".
"I go to the Wednesday class with my granddaughter and we love it!  Andrea is wonderful with the children 5*"
"We love diddi dance. Andrea is so wonderful and we felt so comfortable in her classes. My 2 year old can be a little wild which doesn't always work well in classes but we felt welcomed at diddi dance"
"I can highly recommend Diddi Dance Southampton. I have been taking my little girl along to lessons now for many weeks and she has so much fun dancing with Andrea, and she has learnt so much even though she has only just turned 2! It's great that there are so many different dance styles to learn too! Andrea is absolutely amazing with the children and I swear if an atomic bomb went off beside her she would still be dancing, nothing phases her and even when (like toddlers do) have a few minutes of not listening she continues dancing as she knows there is always something that will bring their interests back onto the dancing again, her composure and patience is fantastic and I for one am very grateful for that!  I was apprehensive when I booked her very first lesson as I wasn't sure if she would join in but it didn't take long (about 5-10mins!) and she was joining in and having a boogie!  So if you're unsure if it will be suitable for your little one, then do what I did, give it a go and you won't be sorry!"
"Thank you for an amazing Salsa term, we have loved it and Eva loves her dance chart and well done stickers! Xx"
"Thanks for a lovely class.  We both had great fun!  It's just so nice to be back in an environment with other mums and toddlers and I'm so pleased we have found a great class local to us. Thanks Andrea"
Accreditations for diddi dance Southampton: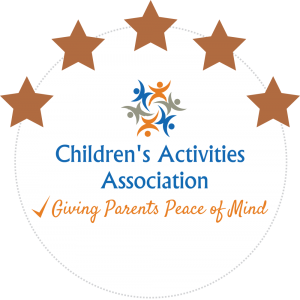 Awards and nominations for diddi dance Southampton:
Contact Andrea now!

Save