diddi dance Woodford, Walthamstow & Surrounding
Area run by: JoJo Sikking
Email:  joanna.sikking@diddidance.com
Tel:  07838 182 898
Visit our shop and enter code dd10-030 at checkout to receive a 10% discount on your purchases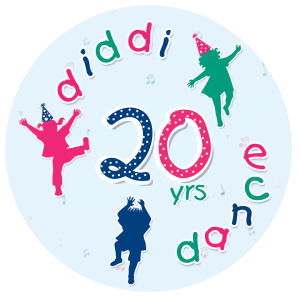 About JoJo:
Hi! My name is JoJo and I own diddi dance Woodford, Walthamstow and surrounding.
My love for dance started at a young age. I trained in Ballet, Tap and Modern and then went on to study Contemporary dance at university.
I am now a mummy to my boy/girl twins and understand even more about the wonderful benefits that dance can bring to our lives, not just keeping us fit and healthy but also having fun and socialising too! At diddi dance our mission is to 'encourage a love of moving that will last a lifetime' and I can't wait to be there at the start of your little one's journey!!
Contact JoJo now:

Save