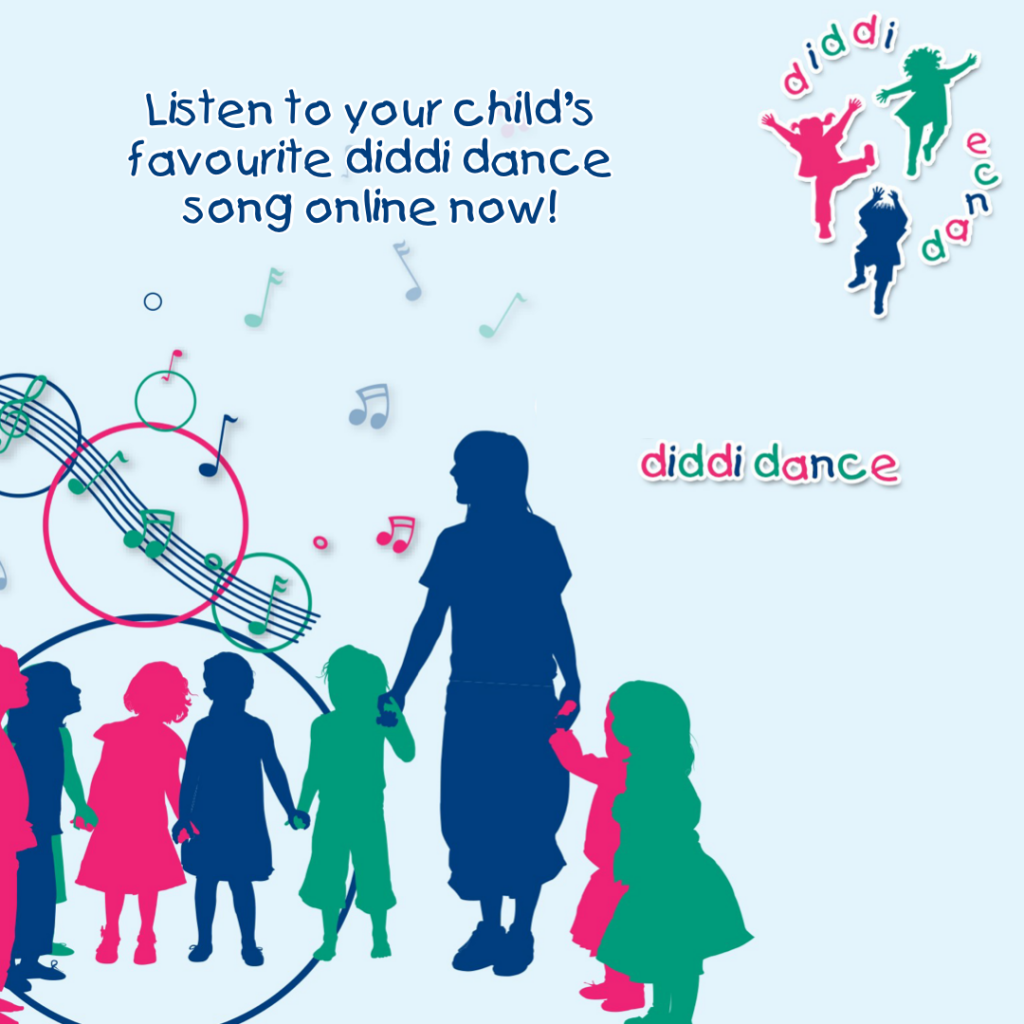 Did you know you can listen to diddi dance songs online? Why not add them to your playlist?!
You can download our diddi dance albums that include all your class favourites, or chose a single from one of our class themes:
Salsa – Where's the Party
Rock – After you
Charleston – Let Your Troubles Fly
Ballroom – Home
Disco – Disco Addict
Flamenco – Barcelona
Country – Dog's Life
Irish – When I Was a Girl
Rave – Can You Feel the Love
Hip Hop – dd Crew
Hula – Hulakabula
Reggae – Summer's Here
Bollywood – Bollywood
Jive – Dinertime
All of our original music is suitable for the age range we are teaching, to help encourage children who love our classes to join in the dancing fun.
We hope you enjoy dancing at home together!
Download now on all streaming sites including iTunes, Spotify and Amazon Music!