Become a diddi dance Franchisee and join us in our mission to
Get Children Moving!
Franchise Resales

Is buying a Franchise Resale right for you? Click here for the 3 reasons you should buy a resale right now
diddi dance North Kent – £5,500.00

The current franchisee has decided to put her business up for sale to focus on her growing family and we are therefore looking for an enthusiastic buyer to take on this franchise in a very popular area. There is a high demand for more classes in North Kent, so we are seeking a motivated individual with a drive to push the business further. With plenty of untouched area waiting to be explored, this is a great opportunity to take on a business in an area where the brand has a huge presence!
We are seeking someone to take over and build upon a successful territory – currently running with classes and nursery sessions in New Eltham, Gravesend & Cliffe with great potential for new classes in areas such as Dartford, Bexleyheath, Northfleet, Medway and much more! The franchisee currently runs all classes, nursery sessions and parties herself as well as completing all administrative work when not teaching, so we would be looking for someone able to take on the same workload to start.
Included in the price of the franchise is full training & ongoing support from Head Office, a sole/exclusive territory, branded & marketing materials, lesson/party plans, class & party equipment, web listings on multiple sites and diddi dance's exclusive online CRM system. There is also the ability to adjust the franchise territory should the buyer desire to exchange one current area for a not included one.
For exact figures including the last year's turnover, profit & loss information, the exact territory and more please get in touch.
What happens next?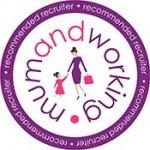 If you are interested in learning more about one of our resales please fill in the form below to receive our Franchise Prospectus for further information about how a diddi dance franchise works, but please note figures & earning potentials are based on a new franchise and not a currently running one. This will be emailed to you, so please check your spam folder if you have not received it within 2 days.
After reading the Franchise Prospectus if you would like more specific details about a resale please contact Franchise Director Rebecca directly and she will supply you with the relevant information & then put you in touch with the franchisee.
Follow @diddifranchise on twitter.
Feel free to contact Franchise Director Rebecca Horrell by email on rebecca.horrell@diddidance.com should you have any questions or need further assistance with your enquiry.


Save
Save
Save
Save
Save
Save
Save
Save
Save
Save
Save
Save
Save
Save
Save
Save
Save