diddi dance Cheshire East & West
Area run by: Laura Makinson
Email:  laura.makinson@diddidance.com
Tel:  07545 194639
Visit our shop and enter code dd10-040 at checkout to receive 10% discount off your order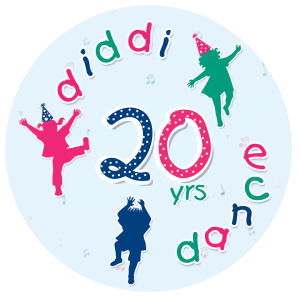 About Laura:
Hi, I'm Laura and I'm so excited to be part of the diddi dance team for Cheshire East & West.  I've been a diddi dance teacher since 2016 and the opportunity came for me to buy the franchise for the region.  I decided to take the plunge as I love teaching and it allows me to use other skills I have from previous jobs, plus my youngest of 3 is starting school so I'll need something to keep me busy!  I really enjoy teaching and having fun with the little ones and watching their confidence grow week after week.  Hope to see you in one of my classes.
News and Updates: 
It was our diddi dance conference at the weekend, which I was unfortunately unable to attend, but it was announced I had won an award for diddi doer 🙂
Accreditation for diddi dance Chester East & West:
Contact Laura now!