Recently, in a Radio Times article, Amanda Holden discussed how she spends her time and mentioned diddi dance:
"My children don't suffer. They have their dad, and when I'm not working I'm a full-time mum – monkey music, diddi dance. I shake my maracas with the best of them." Time to return to being a mum. "You need to finish your cupcake," she chides. Micromanaging?
Read the full article for yourself by clicking here.
Also, in the recent June issue of Woman and Home, she once again spoke about all the activities she does with her daughter Hollie – including diddi dance!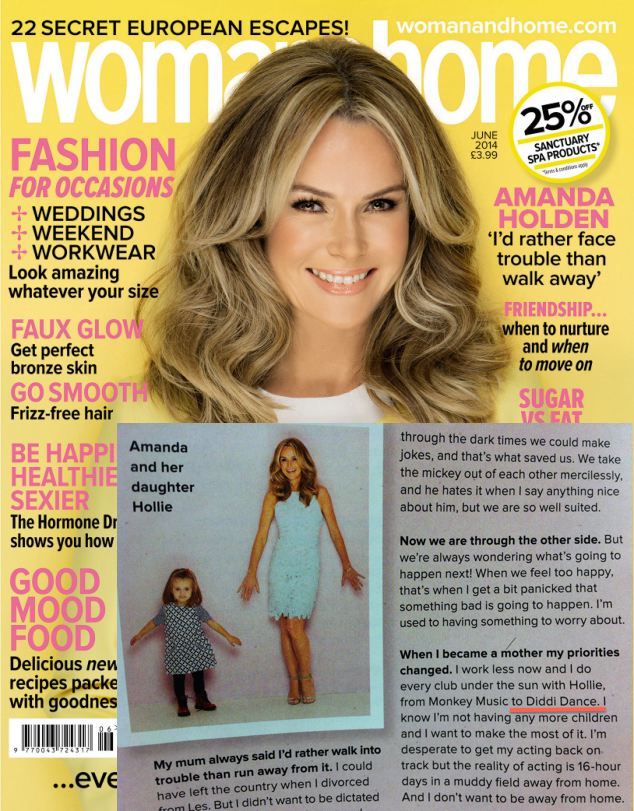 We hope she enjoys her classes and if you would would like to join in, as well, visit our contact page to book your FREE trial with your local diddi dance!