diddi dance are excited to announce that we have officially become a hero partner for Children's Activity Week 2020.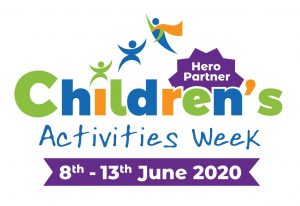 Children's Activity Week will take place next summer from 8th-13th June 2020 to fundraise for Caudwell Children.
Its also a chance for us to celebrate the hundreds of thousands of activities, clubs and classes running across the UK, benefiting both parents and children, from babies to primary school age. The variety of activities highlight the many health, well-being, social and educational benefits for the whole family.
Along with the inspiring and dedicated people, companies and experts that provide these amazing activities, everyone takes part in a whole week of fun and fundraising to change the lives of children with autism and continues to raise standards across all children's activities.
The theme in 2019 was 'Watch Me Fly' and raised a staggering £139,000.
The launch event takes place in February so look out for more information, and we hope you'll be able to join us in one of our classes during the week to celebrate.