diddi dance Central & North Liverpool & South Knowsley
Area run by: Kirsty Barker
Email:  kirsty.barker@diddidance.com
Tel:  07813 826384
Visit our shop and enter code dd10-190 at checkout to receive 10% discount off your order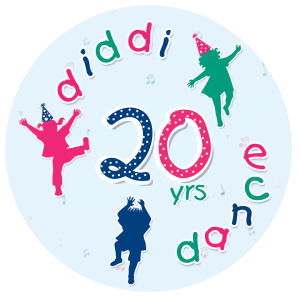 About Kirsty:
My name is Kirsty and I'm the owner of diddi dance Central & North Liverpool & South Knowsley ready to launch in January 2022.
Dancing is my passion and I have always loved passing that on through my love of teaching. With a Master's in Teaching & Learning, a PGCE in Performing Arts and a dance studies BA HONS degree along with over twelve years experience of secondary school teaching and many years of professional dance experience I have a broad expertise in dance. Since having my two boys I was always looking for places and activities to take them to and this is when I found diddi dance and started my own business.
At diddi dance we enhance children's endless energy and enthusiasm through funky, full of fun sessions that build confidence, coordination and creativity. diddi dance will encourage a love of movement that will last a lifetime. Through exploring 16 different dance styles suitable for boys and girls, we want to be the first stepping-stone in a healthy & developed lifestyle for all toddlers.
News and Updates: 
I attended my first diddi dance conference at the weekend where I was awarded the diddi discusser award 🙂
Accreditations for Central & North Liverpool & South Knowsley:
Contact Kirsty now: