📣
Exciting news
📣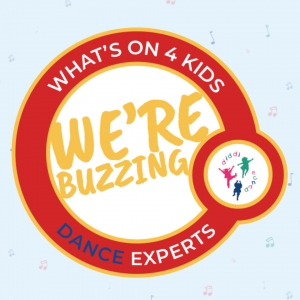 We're buzzing to be the exclusive Music, Movement and Dance Expert on What's On 4 Kids – the UK's best directory of classes personalised for your children and your area 💃🏻🕺🏿🎶
To celebrate the safe return of children's classes this April, What's On 4 Kids are giving away a YEAR'S WORTH OF FREE CHILDREN'S CLASSES.
Anyone who has signed up to be a member of the What's On 4 Kids site is eligible to win up to £1000 to redeem on classes. Perhaps even with diddi dance! If you have already signed up, then please share with a friend!
So sign up for your free membership here
Let's Get Busy Again!