Congratulations to Nicola Rogers, franchisee of diddi dance Leicestershire, for getting a great review printed in a local magazine – The Local Rock, Village Edition.
Natalie Carvell, who attended a class with her son and nephew, couldn't speak more highly of it and really recognised what we all at diddi dance are trying to do – educate and encourage children form a young age! See and read the full review yourself below…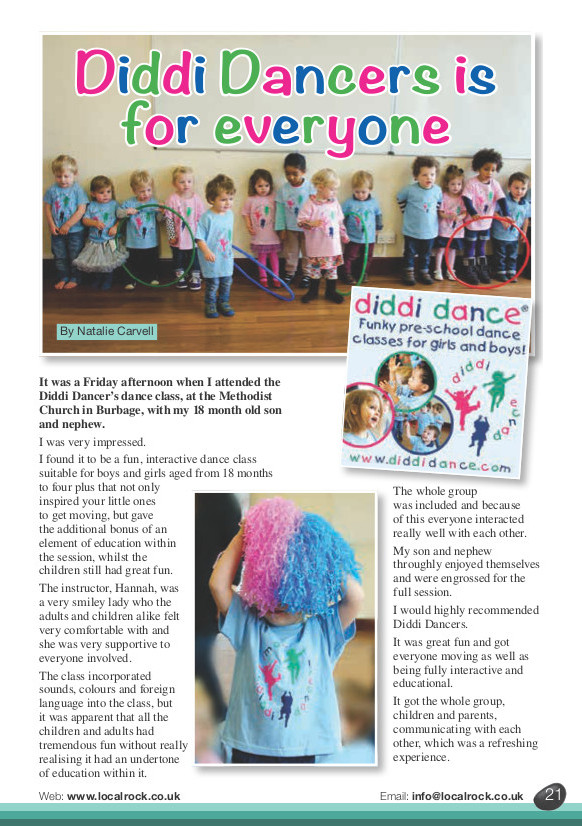 To try one of diddi dance Leicestershire's many classes visit our Locations page to see where classes are running or visit our Contact page to book your FREE trial through Nicola Rogers today!