diddi dance Mid & East Surrey, Sunbury & Kingston
Area run by:


Nadine Parsons-Innes

I am super excited to announce that I have taken over the running of diddi dance Sunbury, Kingston & Walton from Angela who has moved on to new adventures. We hope to be running new classes in all these areas very soon as well as our current ones already taking place in Mid & East Surrey. Please keep checking here for updates but also, please use the form below to register your interest. 
For days, times & the closest class to you just click here and type in your post code 🙂
About Nadine:
I'm mum to 5 children… Yes 5!! From my eldest of 15 years old to my youngest 13 months, they keep me grounded and help me stay young of mind, not body!!
I am Principal of a Performing Arts School and trained under the ISTD syllabus. When I graduated from dance school I was fortunate to lead an exciting life of performing all over the world and my love and passion for dance grew ever stronger.
It wasn't until I had my children that I felt the gap for preschool children and dance was so limited and similar! In 2016 diddi dance opened my eyes to new ways of encouraging young children. It helps develop skills children will later rely on in a school settings, it allows the children to be diverse and to express themselves freely, and the beauty of parents involvement helps them to build confidence and "we" actually get to see them grow.
This for me is the beauty of my job… we get to nurture and physically see the changes our children go through before they no longer need us, and that's priceless!
Reviews for diddi dance Mid & East Surrey, Sunbury & Kingston:
"We absolutely love our diddi dance class, it's a great way to start the week.  My three year old is fully engaged in all the activities from beginning to end. Even my 8 month old enjoys the music. Time just flies by and we never get bored of the repetition like some other classes. I would highly recommend it!"
"Isla had a wonderful time at diddi dance in Sutton. She enjoyed PJ Masks day especially dancing to the music and pretending to be Owlette flapping her wings to the music (birds being her favourite at the moment) prowling around like Catboy and moving like Gekko. Isla is always full of energy and these classes are ideal and in one term has already helped her to focus while having lots of fun!"
Accreditations for diddi dance Mid & East Surrey, Sunbury & Kingston: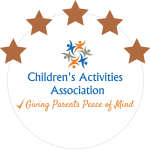 diddi dance Mid & East Surrey, Sunbury & Kingston in the News:
Contact Nadine now!