diddi dance Sunderland

Area run by: Dani Meighen
Email:  danielle.meighen@diddidance.com
Tel:  07769 115920
Visit our shop and enter code dd10-150 at checkout to receive 10% discount off your order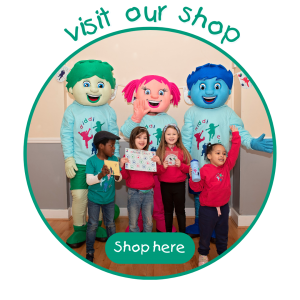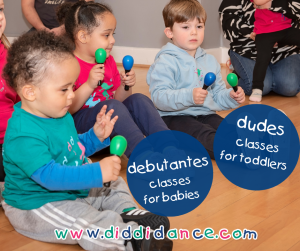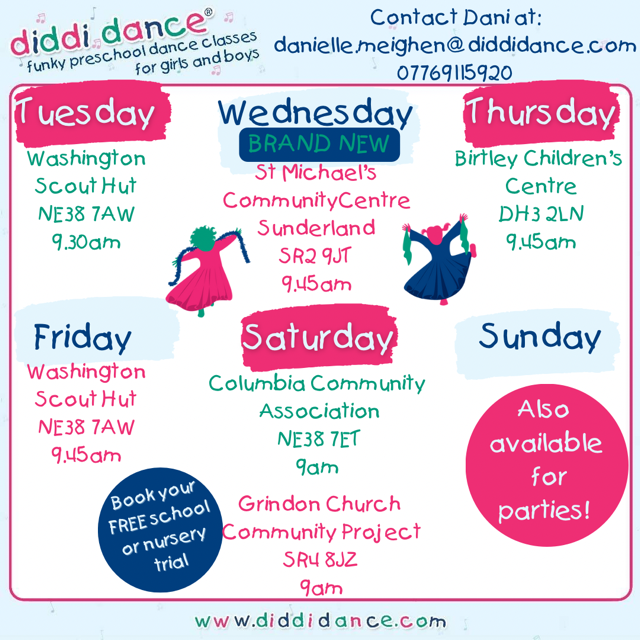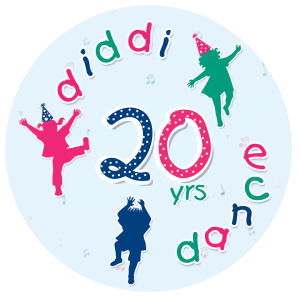 diddi dance Sunderland are Hiring! 
* need to be reliable and have own transport.
* hours will be dependent on classes available at time of enquiry, extra nursery contracts and parties will also be available.
* will need to be able to register as self employed and have/apply for up to date DBS.
For for information please contact Dani: danielle.meighen@diddidance.com

Hi, I'm Dani & I'm super excited to be introducing diddi dance Sunderland to you! I have always had a love of dance from a young age having trained as a dancer from the age of 6 doing tap, ballet, jazz, modern, and then going on to study contemporary at college. I then continued onto university completing my BA (Hons) in Performing Arts specialising in dance.
I worked as a children's entertainer and dancer in hotels all over the Canaries & Balearic Islands which was just the best and spent a number of years working in nurseries which I loved….watching the children grow and learn was such a beautiful experience.
After a few years out, and being a Mummy to my 2 gorgeous little boys I've decided now is the time to go back to my roots and get my dancing shoes back on and have some fun….life is for living after all!!
Can't wait to share this journey with you all…..let's get dancing! 💃🏻🕺🏻

''Absolutely amazing class, my daughter has so much fun and looks forward to it every week! Dani is such a great teacher. Couldn't recommend this class enough!''
''Dani was absolutely amazing with my little girl and had so much patience. She loved going every week, and Dani always had loads to keep her entertained.''
''My little one loves Dani's classes. She's become so confident and loves to go to the front and dance with Dani. She smiles from start to finish and can't wait to go every week.''

I attended my first diddi dance conference at the weekend, and I won an award for diddi debutante 🙂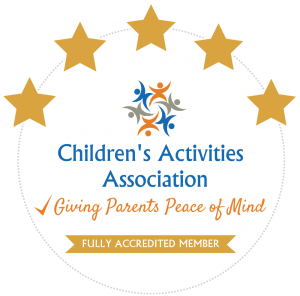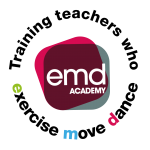 Contact Dani now: