diddi dance are so excited to be featured once again at Camp Bestival – that's four years in a row!
We have had the privilege of going the previous three years & entertaining the Under 5s and once again we will be there in the Soft Play Area.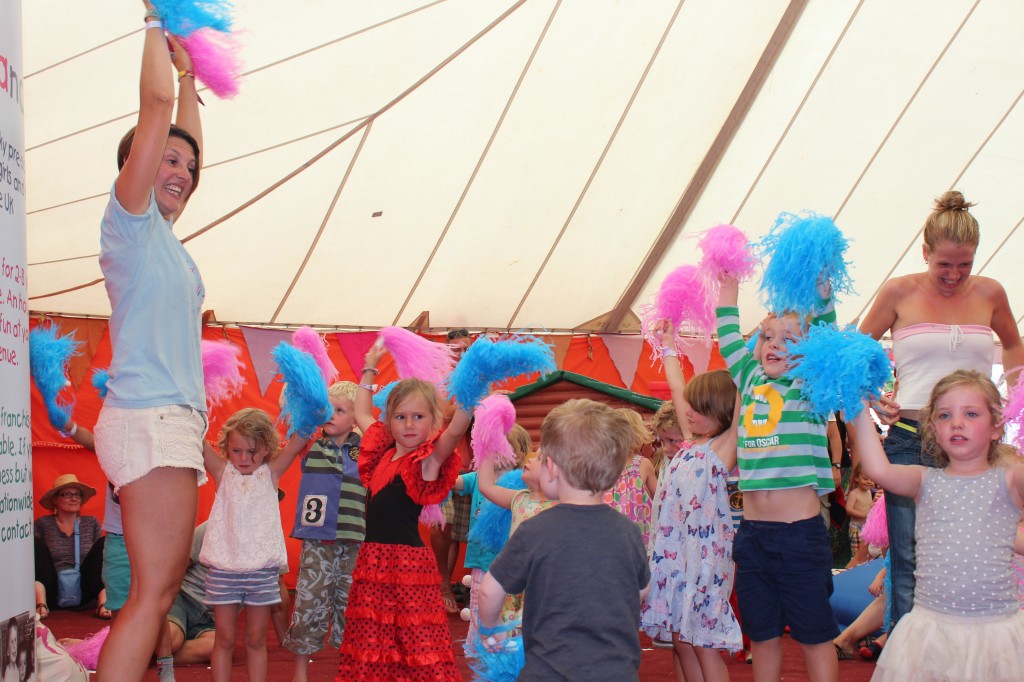 diddi dance will bring the boogie once again to over hundreds of children during the three day festival this year.
Our diddi dancer who went along last year had such great things to say about the experience:
"I always enjoy going to Camp Bestival and dancing with a new batch of children each day. It is great to see all the smiling faces and to then see them later joining one of our diddi dance classes! Can't wait for next year!" – Anne-Marie of diddi dance Royal Borough of Greenwich, Lewisham, Rotherhithe & Bermondsey

"Camp Bestival was amazing this year!!  It was hot stuff in that tent – literally!!  but I think a fab time was had by all.  I even bumped into a few of my diddi dancers from back home – all dressed as Where's Wally's!!!  They told me 'We had an amazing time at Camp Bestival, but to see Diddi Dance there was the icing on the cake!' "– Alysia of diddi dance Guildford, Woking & Surrounding

And it wasn't just our diddi dancers who were raving; we received such wonderful compliments from parent and children alike who wanted nothing more than to keep on moving.
To find out more about Camp Bestival and to see who else will be entertaining along with us, click here!