Ever wonder what to do with your little one when diddi dance classes aren't on, or maybe they don't run in your area yet? Why not take some advice from diddi dance Founder Anne-Marie about things you can do at home to encourage your toddler to move!
Home Childcarer recently ran an article featuring diddi dance on "5 Ways to Encourage Movement" and we wanted to make sure everyone got a chance to read it. See the article below…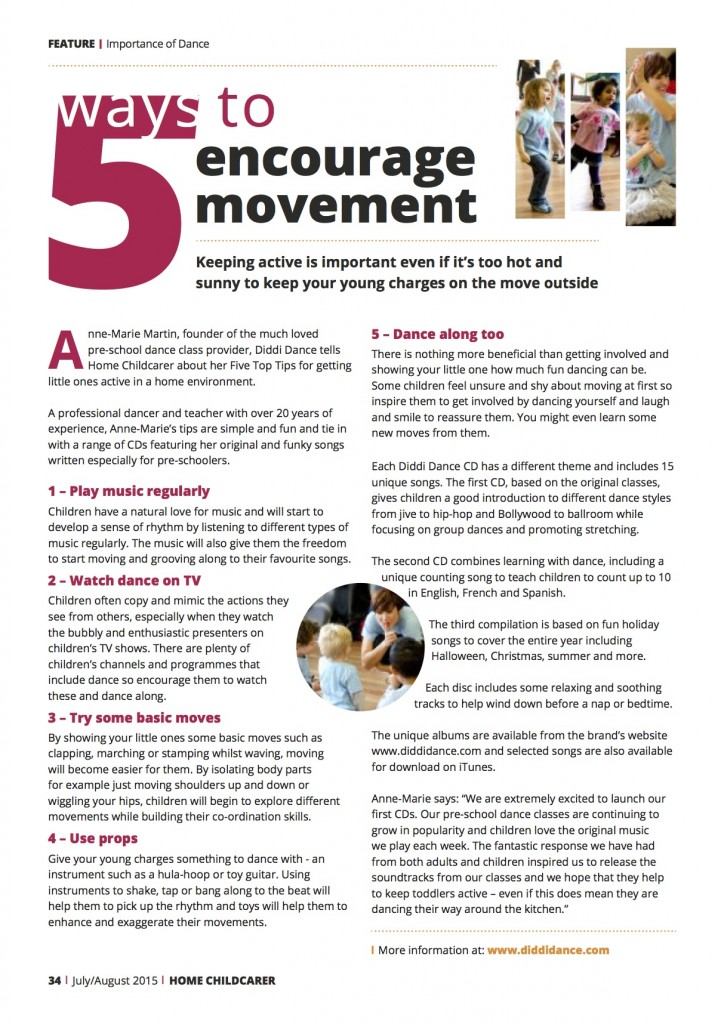 To read the full issue the above article is featured in just click here.
If you are wanting to get your little one moving to our funky music in class why not book a FREE trial today! To see if there is a class now running near you visit our booking page and just type in your post code.
Hope to you see and your toddlers in our new classes this September!