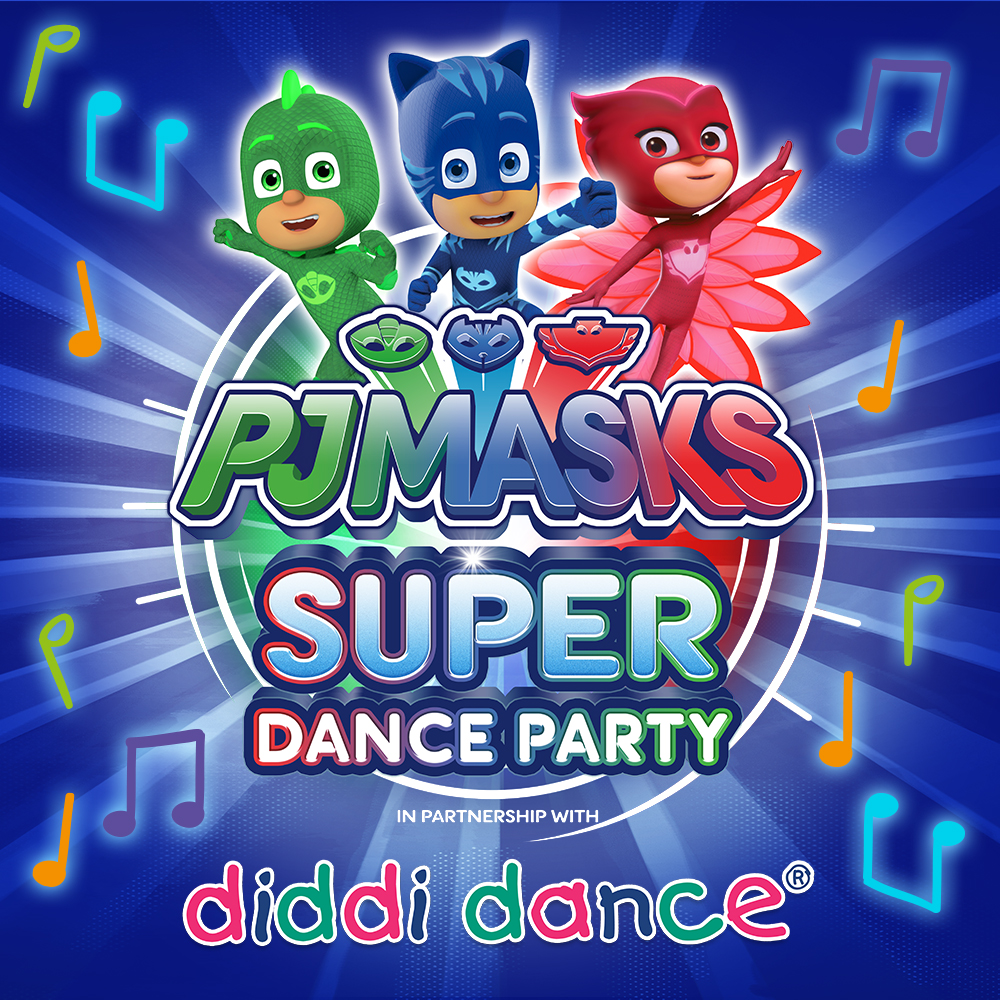 Our PJ Masks Super Dance Party week, which ran in all diddi dance classes from 30 October to 4 November, was one of the most fun experiences all of us at diddi dance have ever had!
The event, which was the first partnership between us and eOne, the creators of PJ Masks, ran across 40 locations, in over 600 classes and was attended by just under 4,500 children.
Just some of the great feedback we got from parents about the week included:
"Teddy loved dressing up as gekko and had the most amazing time at the pj masks dance party today."
"My little superhero loved the PJ Mask dance party this morning! He loved showing off his muscles"
"Thank you for a brilliant session today Caroline! We will be busting out our PJ Masks super hero dance moves for the rest of the week!"
"Ceris loved the PJ masks session today in Hampton with Mona! And her brother Duncan enjoyed dressing up as Catboy too, although he left diddi dance 18 months ago he still wishes he could go!"
"Our little owlette at pj mask diddi dance party today… she loved every second"
"My daughter really loved the PJ Masks Party and as always had a great time at diddi dance"
"Bailey loved dancing in his Catboy costume and doing his 'muscles'!!!"
And here's what some of our Franchisees had to say about the week:
diddi dance Swindon
"Last week diddi dance Swindon, Cirencester, Tetbury & Surrounding enjoyed a week of PJ Masks Super Dance parties where diddi's learnt how to move like their favourite characters Catboy, Owlette and Gekko.
The children loved dressing up and dancing to the PJ Masks songs, Owlette was a particular favourite!"
diddi dance North London
"Around 150 children under the age of four attended the PJ Masks Super Dance Parties held in partnership with their local diddi dance classes in North London. They learnt all the moves they usually see their favourite superheroes – Catboys, Gekko and Owlette – do on TV and had an absolute blast dancing with tapsticks, ribbons and hula hoops. Lot's of children came dressed as their favourite character and they were so proud to receive their very own PJ Masks certificate at the end of the session. All classes were run to raise money for the Youth Sport Trust – a fantastic charity that encourages children to get active and live a fit and healthy lifestyle."
diddi dance South East Hants and Chichester
"diddi dance South East Hants and Chichester had a brilliant PJ Masks Super Dance Party Week! We flew like Owellette, got strong with gecko and jumped high with cat boy!!! All the children in our classes from Fareham to Chichester and Portsmouth to Petersfield got a lovely certificate like Hallam's!!!"
diddi dance Leicestershire
"We had lots of fun during our PJ Masks Super Dance Party week learning new Superhero moves!
There were some very cute costumes, with Owlette seemingly the favourite character amongst the various classes. Thank you to everyone who helped raise money for Youth Sports Trust."
Another focus of the week was to raise funds for the Youth Sport Trust – a national children's charity dedicated to transforming the lives of children and young people through the power of sport and physical activity. All classes were raising money to support this charity throughout the month of November and altogether we raised amlost £3,000.
To cap off the PJ Masks fun we at diddi dance ran a Facebook competition for all those diddis who dressed up for the occasion. By parents posting an image of their toddler dressed up for the Super Dance Party to our Facebook page they were automatically entered into our competition, awarding 3 winners PJ Masks goodies! With over 90 entries our lucky winners were announced on 13th November – don't they look great?!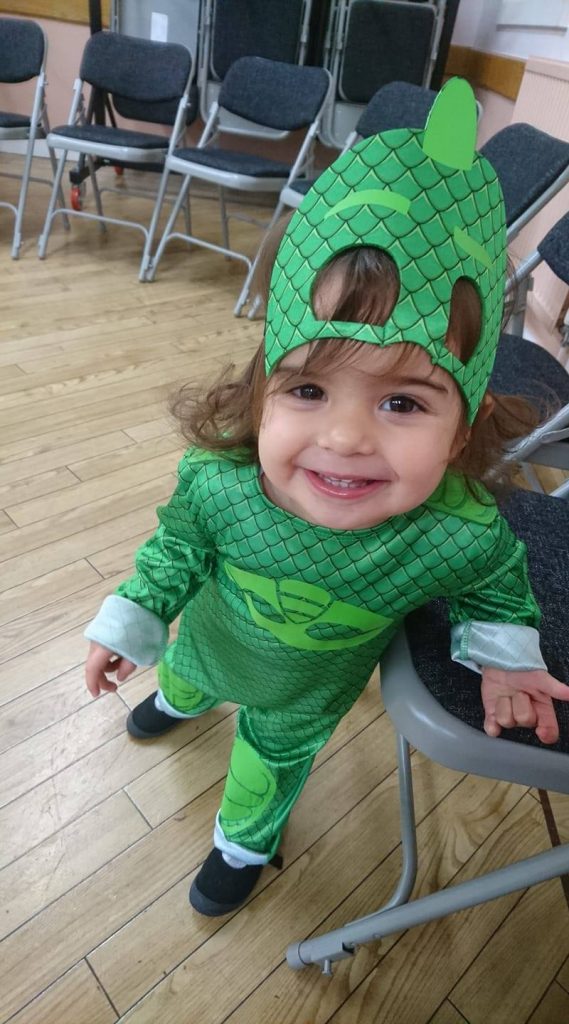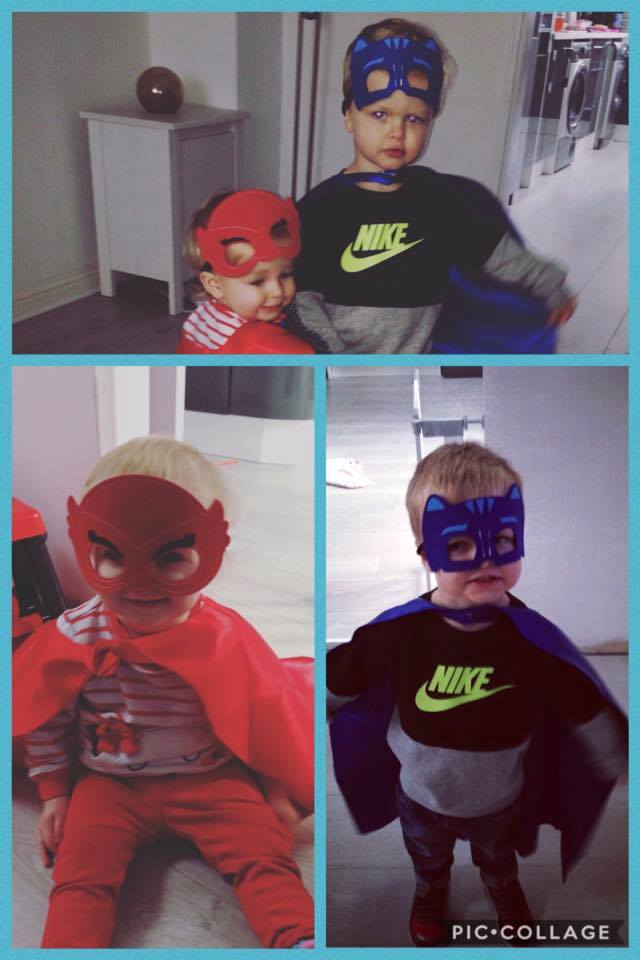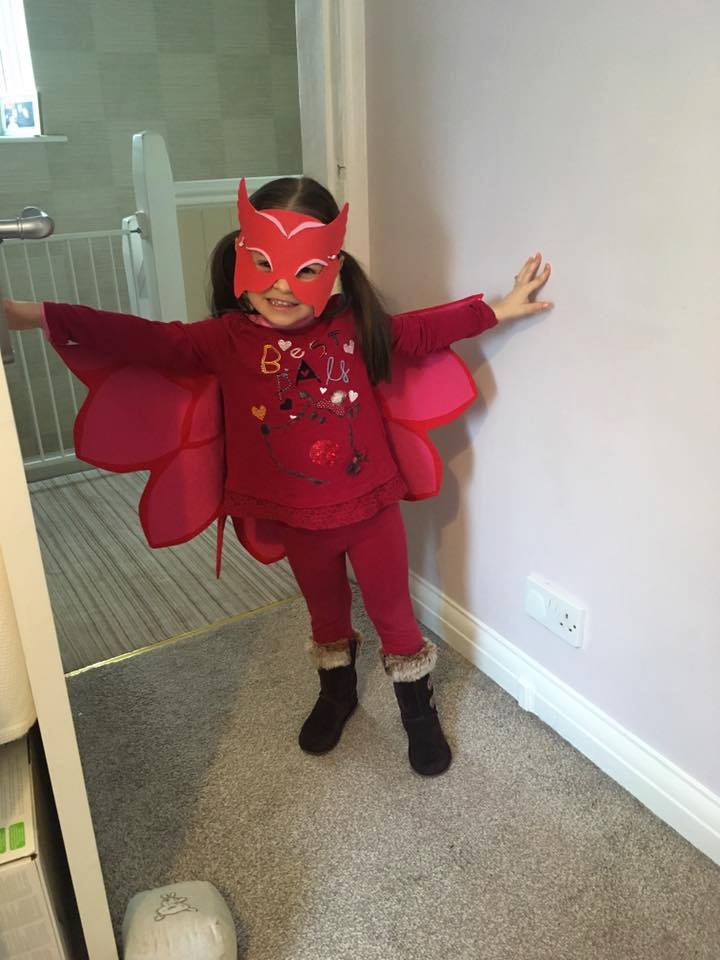 We hope those of you who were able to take part in our PJ Masks Super Dance Party week at diddi dance enjoyed yourself, and for those of you who may have missed it hopefully we'll have some more fun partnerships happening in our classes over the coming months!