When we ask each franchise about receiving the nomination they had this to say: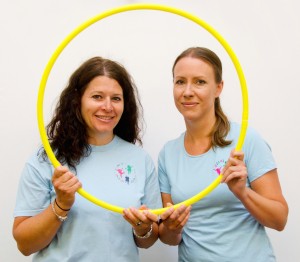 Caroline & Jennifer – "We are very honoured to be nominated for this award.  Back in 2010 our lives were quite different.  With our youngest children starting school we really felt it was the right time to consider going back to work but it just seemed such a logistical nightmare to combine our previous work lifestyle, with the addition of our new family lives.  diddi dance offered us the opportunity to have the best of both worlds!  We have both worked incredibly hard and are so proud of the business we have created together, whilst still being present mums in our children's lives.  To win this award would not only be a personal achievement but confirmation that we have created a fantastic business to be proud of."
Emma – "I am over the moon to have been nominated for this award.  Since joining diddi dance in 2012, not only have I had amazing fun with a fabulous business but I have truly gained a flexible new career.  I am lucky to have an amazing job that I love and that brings many rewards both financial and in terms of my lifestyle."
This is a publicly voted category so feel free to lend your support to one or both of our franchises by clicking here. Voting ends 15 April with the winner being announced in May.

We will be keeping our fingers crossed for you ladies!
Save