diddi dance franchisee Charlotte who runs diddi dance Shrewsbury & South Telford recently became fully accredited by the Children's Activity Association. To read all about her recent achievement just click here.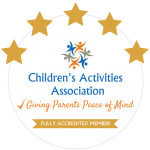 Because of this success, we at diddi dance wanted to take the time to tell you all about Charlotte and diddi dance Shrewsbury & South Telford:
How long have you been with diddi dance?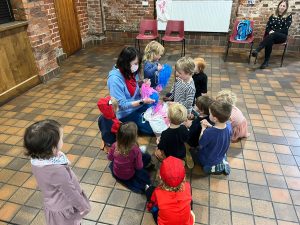 I started dancing with diddi dance in 2017 and bought the franchise in 2019.
What did you do before joining diddi dance?
I worked in an office for an online retailer which sold… men's underwear!
What do you love most about diddi dance and running your own business?
I love meeting new families and seeing little ones exploring all our fun dance moves.
What has been the best thing that has happened to you because of diddi dance?
Being part of a franchise network and meeting so many likeminded women has been the best thing about becoming a diddi dance franchisee. The joint festivals and fairs I have done with other local business owners have all been amazing!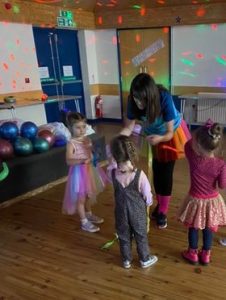 What has been a highlight for you since taking on your diddi dance?
The 2022 annual AGM has been my personal highlight. As I took on my franchise not long before the first lock down, I had to wait nearly three years before going to diddi HQ and meeting lots of the franchisees. I also won the 'diddi diva' franchisee award for biggest growth – it felt great to know my business was bouncing back after covid.
What is something you are looking forward to as you continue with your diddi dance franchise?
Growing my territory and getting more of Shropshire diddi dancing!
What do you enjoy most about your diddi dance?
Working in an industry that I feel so passionate about is amazing. Dancing with children and their families never feels like work!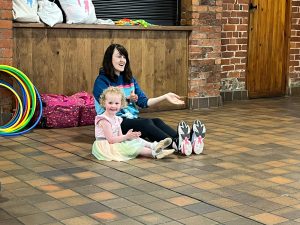 What do you enjoy most about being your own Boss?
The flexibility which means I can be there for school pick ups and other events.
What does the CAA accreditation mean to you?
I am so proud to have been independently accredited to give parent's peace of mind that we have professional policies and procedures in place to keep children safe and happy at diddi dance (as well as having lots of fun in class!). For me this is a really important achievement ensuring that I am providing the best service I can for families.
And finally, what is your favourite diddi dance theme and why?
My favourite theme is Bollywood! I love seeing the diddi dancers grow in confidence to make their flower line together and the moves are really fun to explore in class.
diddi dance Shrewsbury & South Telford currently has multiple classes running across their exclusive area. Contact Charlotte directly if you'd like to attend a class:
Mondays:
Darwin Community Centre, Frankwell, Shrewsbury, SY3 8JS
Tuesdays:
9.45am Panda-monium Play Centre, Horsehay, Telford, TF4 3EE
1.30pm Hollinswood Community Centre, 7 Downemead, Hollinswood, Telford, TF3 2EW
Wednesdays:
1.30pm The Victoria Hall, Broseley, TF12 5EX
Thursdays:
9.45am @ Wem Town Hall, High Street, Wem, SY4 5DG
11am @ Medieval Madness, J & K Vanguard Way, Shrewsbury, SY1 3TG
Fridays:
9.30am @ St John's Church Hall, Dawley Road, Telford, TF4 2PD
9.30am and 10.30am @ Mereside Community Centre, Mereside, Shrewsbury, SY2 6LH
Saturdays:
9.30am @ Bicton Village Hall, Church Lane, Shrewsbury, SY3 8ET