diddi dance Franchisee Rebecca who runs diddi dance Wigan, Leigh & Warrington recently became the 4th diddi dance franchise to be fully accredited by the Children's Activity Association. To read all about her recent achievement just click here.
Because of this success, we at diddi dance wanted to take the time to tell you all about Rebecca and diddi dance Wigan, Leigh & Warrington here!
How long have you been with diddi dance?
I have been a diddi dance Franchisee for 15 months.
What did you do before joining diddi dance?
I studied Dance and Drama at college, after which I gained employment in Sales and Marketing for a media advertising company. I left my employment to raise my two children and from there I needed something to suit being a full time primary carer for my children. Working with children was something I really wanted to do as my two are growing up so quickly.
What do you love most about diddi dance and running your own business?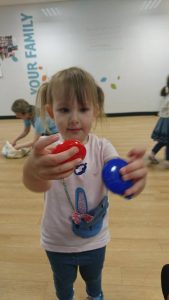 I love diddi dance because of the children mainly. I have built so many wonderful friendships with the children and their grown up who brings them to class. Running my own business means I can make my own hours and still be there for my own children when they finish school, no after school clubs or holiday clubs needed.
What has been the best thing that has happened to you because of diddi dance?
The best thing is just simply the people I have met, not just my wonderful children and grown ups, but the people who rent their rooms to me so I can hold classes. All the other wonderful ladies who are franchisees at diddi dance who are such an inspiration. The fantastic ladies at Head Office, without them I would not be here as the support they give is outstanding. I have also just had a teacher come on board with me and I am so lucky to have her she is amazing. The people and relationships I have with all these people, make me feel I am not on my own, something that was a concern when I thought about working for myself.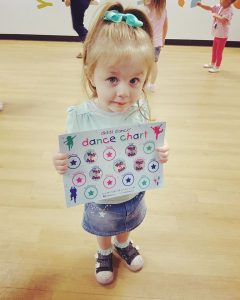 What has been a highlight for you since taking on your diddi dance?
Seeing children flourish, sometimes when a child first comes they are so shy and won't leave their grown ups side, but when you get the break through and they come up to you and chat and dance away like they have been coming to class forever, really melts my heart. I love when grown ups tell me they speak of me at home and they run into class excitedly to show me something. Just heart warming. I love the 0-5 age group, never a dull moment.
What is something you are looking forward to as you continue with your diddi dance franchise?
I love it when I welcome younger siblings to diddi dance after their older brother or sister has left us for nursery or school. I see it happening more often now I have been running for a while, and it's so nice to say hello again.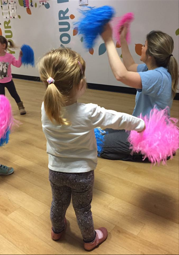 What do you enjoy most about your diddi dance?
My diddi dance allows me, flexibility, fantastic opportunity to meet new people and build relationships and work with the fantastic children I see every day.
What do you enjoy most about being your own Boss?
The freedom it has given me to carry on being a Mum to my children. I know when I grew up my mum was home for me after school and I always wanted to do that for my children too.
What does the CAA accreditation mean to you?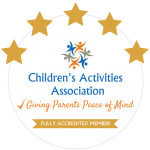 I think this accreditation is a fantastic way to show just how passionate diddi dance and I are about the quality of our classes. So much thought hard work and dedication goes into the classes and the process of a child's time with us at diddi dance is carefully considered. We follow rules and procedures to ensure the classes are safe, reliable and reach the high standard in quality.
And finally, what is your favourite diddi dance theme and why?
I love the Jive theme, so energetic and the Song Mr Wolf is fantastic. I am however so looking forward to the Country theme in a couple of terms time, finally an excuse to shout Yeeee Hahhhh. In class
diddi dance Wigan, Leigh & Warrington currently has multiple classes running across their exclusive area. They are as follows:
Mondays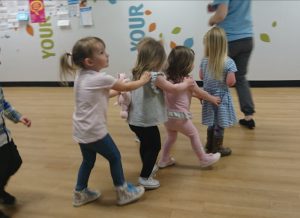 9.45am – Leigh Tesco Extra,
9.45 am – Chapelford Primary,
Tuesdays
10am – Winwick Leisure Centre,
Wednesday
9.45am – Chapelford Primary,
10am – Pipsqueaks Play Cafe,
Friday
10am Culcheth Sports Club,
Saturday
9.30am – Chowbent Hall,
9.45am -Burtonwood Scout Hut, Chapel Lane, Burtonwood, Warrington, WA5 4HW
To attend any of the above classes or to express interest in having a FREE trial get in touch with diddi dance Wigan, Leigh & Warrington today! You can email them on rebecca.hall@diddidance.com, call 07703 769335, message them on Facebook at @diddidanceWigan or fill in her free enquiry form by clicking here.