Recently diddi dance was honoured with a 5 Star Franchise rating from Smith & Henderson after our franchisees took the annual Franchisee Satisfaction Survery and awarded diddi dance a 95%  – click here to see the report now!
Recently, all the new 5 Star Franchisee Satisfaction award receivers where included in a news article – the Oct/Nov edition of Franchise World. Founder Anne-Marie was featured herself after she was asked what she thought about being awarded the special rating.
To read all about it see the article below!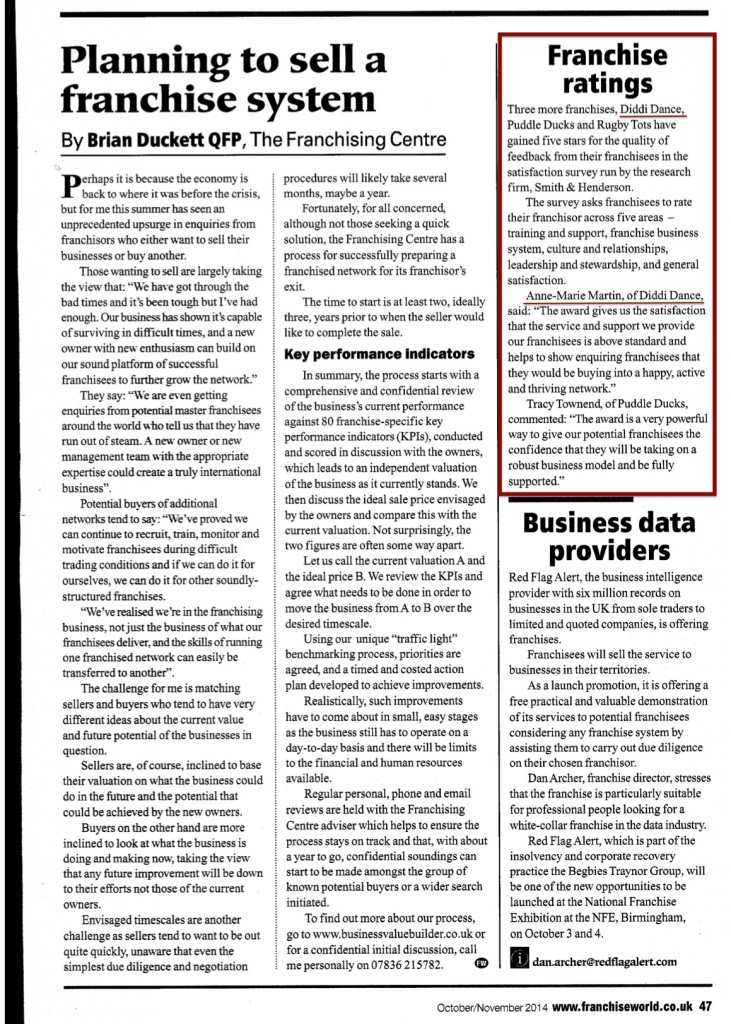 To learn more about diddi dance's franchise opportunities why not visit our dedicated Franchise page and request some information today!