Recently diddi dance went through the rigorous process to have their training course all franchisees go through to be able to take on their diddi dance business analysed and accessed by EMD Academy and from this process our training course has now been endorsed!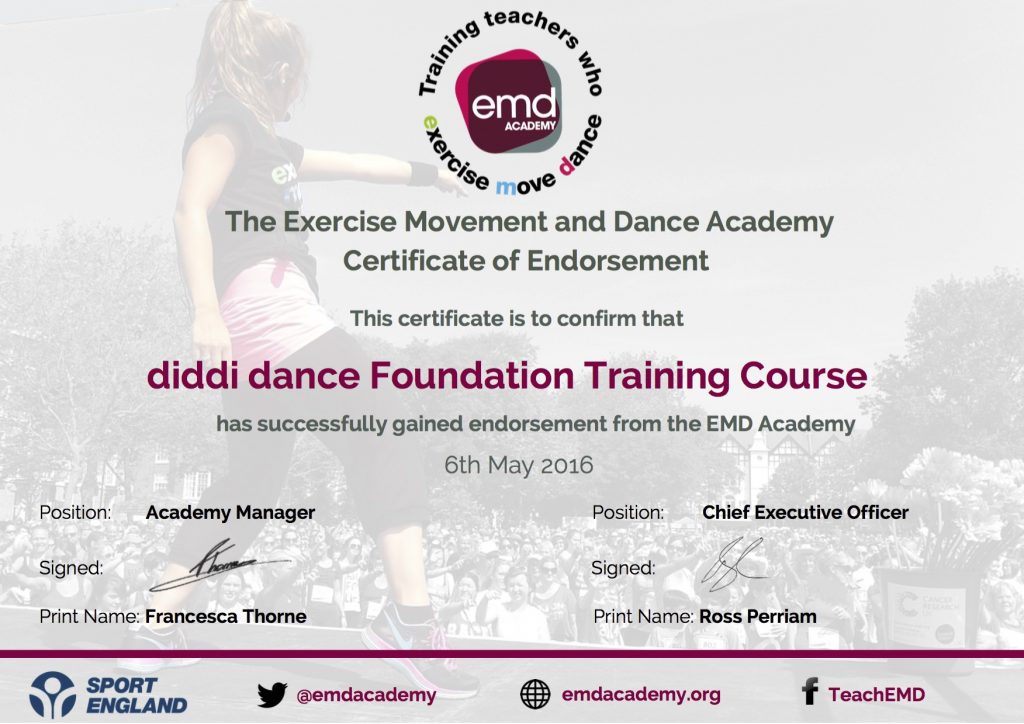 Our pre-training, training and continued support of our franchisees were checked to be of the highest and up to date standards and this month we received our certificate of endorsement from the EMD Academy. Every year we will now go through a check-up process to make sure we are keeping up with their outlined standards, giving not only our franchisees & teachers piece of mind about the training they are receiving but also customers.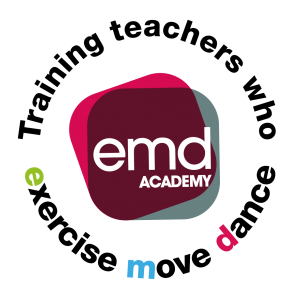 The EMD Academy says of their endorsements:
This quality stamp of approval not only gives peace of mind to your trainees knowing they're attending a recognised course, but it also gives class participants confidence that they're attending a session taught by an appropriately qualified instructor."
diddi dance now has a quality stamp from the sector's National Governing Body training provider for Exercise, Movement and Dance!