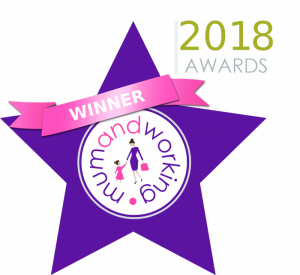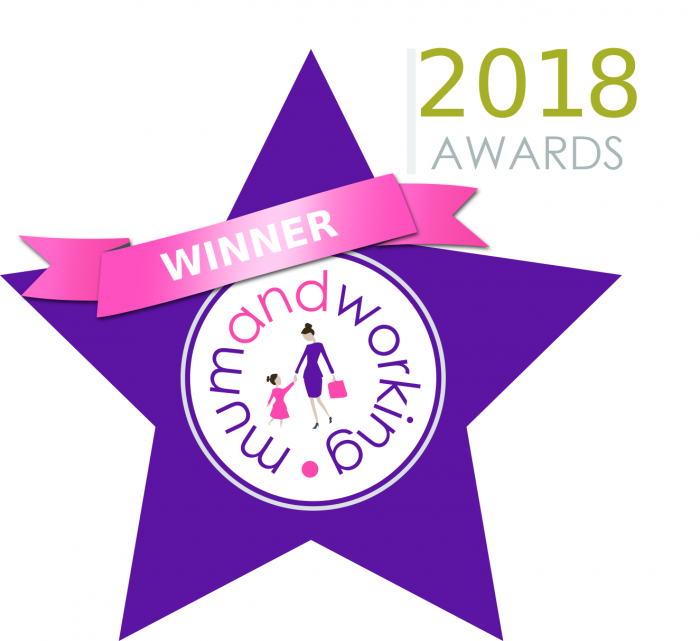 The winners in the prestigious 2018 mumandworking Awards were recently revealed in an inspiring, high-rofile ceremony, as hosted by NatWest, and Charlotte Foxley from diddi dance North Essex & South Suffolk was amongst them!
These pioneering awards were launched over 8 years ago to celebrate the UK's leading lights in the world of flexible working – those amazing and inspiring individuals, businesses, charities and networks demonstrating and showcasing how working practice and family-life can go hand in hand with huge potential benefits for all involved.
Charlotte Foxley from diddi dance North Essex & South Suffolk was revealed as the winner in the Franchisee of the Year category. Several categories were judged by a panel of leading business women, very familiar with the challenges juggling a family and a career can bring. Susannah Schofield OBE, said this about Charlotte "I loved her ethics and passion to deliver the franchise above and beyond, more than just about making money however – Charlotte runs her business to make a difference".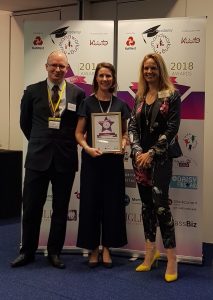 Charlotte said: "Winning Franchisee of the Year at the mumandworking awards was just such an honour and a BIG surprise! I am just so proud of what I have done with diddi dance in the 2.5 years since I opened. Thank you to everyone who has been to one of our classes, booked us for a party, had a demo and to all the nurseries and pre-schools who we see throughout the year. I am especially proud of the launch last year of our special needs only classes which are now available after school and during the holidays for children with additional needs up to age 8.''
Never has the importance of flexible working been so documented. 'Mumpreneurs' continue to generate billions for the UK economy, supporting in excess of 200,000 jobs and while we have witnessed significant positive changes in government policy towards flexible working in recent years, there's still a long way to go. Research in 2016 suggested improvements in flexible working opportunities for mums would enable and empower huge numbers to return to the workplace with the potential to generate a massive £60+ billion boost to the UK economy.
Organisers were delighted therefore at the wealth and standard of the submissions for this year's awards, which were run with media partner Key Women in Business. Hundreds of nominees entered, across 14 exciting categories ranging from 'Flexible Business of the Year', to 'Inspiring Business Parent' with special categories for bloggers, team members, franchisors and technology and innovation. 2018 saw the highest number of finalists ever plus a record number of votes from throughout the UK.
Suzanne Borrell, Events Director for mumandworking.co.uk concluded:
'The wealth of nominations, the thousands of votes, our esteemed VIP judging panel and the range of nominees reflects the significant and growing support for the promotion of flexible working. The really exciting news is that so many finalists seem to have used the event as a springboard – they made amazing connections, were inspired to tackle something new or take on a challenge or just dared to dream bigger. So this isn't just about one day – but what happens next – and we are privileged to be involved. Huge congratulations to all our finalists on their success!"