Amazing News! Two diddi dance franchisees and their diddi dance classes are award winners!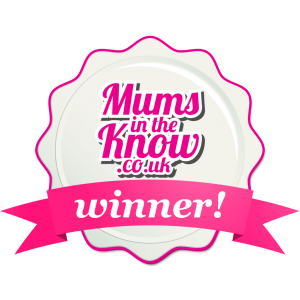 The Mum in the Know award are voted for by their network of readers who have told them exactly what they love. After receiving over 3,000 nominations and 15,000 votes the winners were announced yesterday and we couldn't be more pleased that two diddi dances won in their areas 🙂
diddi dance South Manchester & North East Cheshire, run by Lisa Lawson, won the best class for 2-4 year olds as voted for by Mums in the Know Heald Green, Wythenshawe & Gatley readers!
When asked about winning the award Lisa said:
A big huge THANK YOU to everyone who voted for us. WE WON! Woo hoo! AND the biggest thank you to Nadine Lear who's classes were nominated in the first place. So proud of you and thank you for leading such fabulous, fun, high energy diddi dance classes for our little ones xxx
diddi dance North Shropshire, Central Cheshire & North West Staffordshire, run by Emma Hayward, also won the best class for 2-4 year olds as voted for by Mum in the Know Crewe & Nantwich readers!
Emma was also very excited about her diddi dance winning the award:
Yippeee!!! We have won the Mums in the Know best class for 2-4 year olds Crewe and Nantwich! Huge thank you to all of our lovely customers who voted for us and to my two fab teachers over in Cheshire – Sue and Carolyn who really do make their diddi dance classes completely and totally fantastic every day! Big thank you to Mums In The Know too and a well done to the runners up.
Once again congrats ladies! Well deserved.