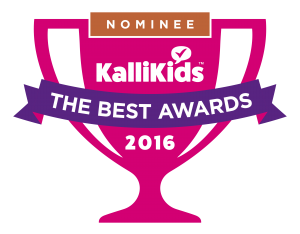 We at diddi dance are so excited to announce three of our franchisees have been shortlisted in the KalliKids Best Children's Activities 2016 for Best Pre-School Dance Class!!!
The awards, which recognise the best children's activities and services in the UK in 2016, were launched to highlight the best of the best in children's activity & service providers and to recognise & award the cream of the accredited crop.
So we would like to congratulate:
KalliKids believe in inspiring children to get active, learn something new and have fun with QUALITY children's activity and service providers. That's why we independently check each activity and service provider and take 3 parent reviews before we give them our tick of approval, and promote to KalliKids families across the UK.
Please help our ladies become finalists in their category, all you have to do is VOTE! Just click here to do so.