Founder & Franchisor Anne-Marie Martin and Franchise Director Rebecca Duschl have been announced as finalists in the 2015 NatWest EWIF Awards.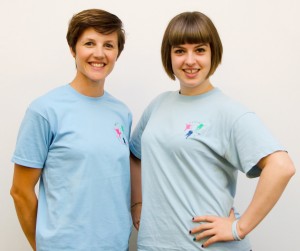 Anne-Marie is a finalist for –

and when asked about her nomination she said:
To be a finalist in this category is really thrilling. I appreciate and value the work EWIF do for encouraging, supporting & motivating women in business.
Rebecca is a finalist for –

and she couldn't be more excited to be nominated again this year in this category.
The winners will be announced on 12th May, 2015 so we will be keeping our fingers crossed for you two!
For more information about the EWIF Awards or to attend and see what it is all about for yourself go to http://www.ewif.org/the-natwest-ewif-awards-2015.html