We couldn't be happier at diddi dance that our customers enjoy our classes so much that they have once again nominated us for the What's On 4 Junior Awards!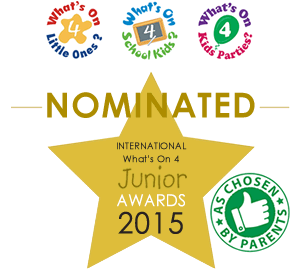 The 2015 What's On 4 Junior Awards celebrate the very best kid's activity providers in the UK, Ireland and Australia. These major awards have been rewarding the very best activity providers, classes, places to go and people for 9 years now in the UK but they couldn't do it without the votes and nominations from YOU – the experts!
diddi dance is once again nominated this year for:
Best National Pre-schooler Development Activity (2 to 5 years)
On top of that some of our franchisees and teachers have also been acknowledged for their hard-work and dedication to their classes and have been nominated as well.
Most Outstanding Activity Leader for the Under 5s – SOUTH 
Caroline Steele –Wiltshire
Joanna Oastler – East Sussex
Lousie Martin – SE Hampshire
Rebecca Duschl – London
Most Outstanding Activity Leader for the Under 5s – EAST
Hannah Speery – Leicestershire
Nicola Rogers – Leicestershire
We asked some of the nominees who are also franchisees how they felt about being recognised:
"Wow it feels fantastic to have received enough nominations to be through to the voting stages. The What's On 4 Awards are very highly regarded with parents, so we're really pleased." – diddi dance Founder, Anne-Marie

"I was over the moon to hear I had made it through to the next stage of the What's On 4 Awards. To feel valued by our lovely diddi dance parents makes it totally worthwhile.
I'm also very proud of my teacher Hannah making it through, as well, and thank her for her commitment and hard work.
To make the finals would be a fantastic achievement. " – Nicola

"I am absolutely thrilled to be nominated for the 'most outstanding activity award leader-South'. I have only been running since September and absolutely LOVE teaching diddi dance and seeing my children have fun and grow in confidence. I have met some great families and feel honoured to have received so much positive feedback and support so early on in my diddi dance career." – Caroline

"I love being part of the diddi dance team. Knowing that the parents and grandparents who bring their children to class believe we deserve the recognition by nominating diddi dance as best national preschool class is the icing on the cake – being nominated myself as best preschool leader in the south is the cherry on the top! Thank you, thank you!" – Louise

"I am thrilled to have been nominated again this year as it's a true validation of what we do at diddi dance. The fact that others enjoy our classes enough that they have taken the time to nominate us let's me know it's not just me having all the fun in class! These awards are voted for by parents and parents only want the best for their little one, so a nomination like this is such a privilege and an honour." – Joanna
As you can read we all could not be happier to have such satisfied and supportive customers who reward us in such a fashion. For more information about the awards or if you would like to vote for diddi dance or any one of our activity leaders please go to: http://www.whatson4littleones.co.uk/award-voting.asp. Voting will close on Friday 1st May and the 2015 Awards Ceremony will take place on Friday 19th June. So stay tuned to see if we become a finalist!
 *     *     *
We would also like to take this moment to congratulate Lisa Lawson of diddi dance South Manchester & North East Cheshire & Emma Hayward of diddi dance North Shropshire, Central Cheshire & North West Staffordshire who have both been shortlisted for their Mums In the Know Awards 2015, as voted for by the readers of Mums in the Know Heald Green, Wythenshawe & Gatley and Crewe & Nantwich respectively.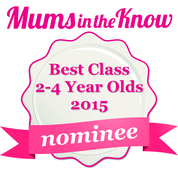 The winners will be announced on 11th April, 2015 so we will be keeping our fingers crossed for you two!
For more information about the award or to vote for Lisa's diddi dance please visit: http://www.mumsintheknow.co.uk/healdgreen/2015/03/19/mitk-awards-2015-finalists/
To vote for Emma's diddi dance please visit: www.mumsintheknow.co.uk/crewe/2015/03/21/mitk-crewe-nantwich-awards-nominations/