diddi dance Plymouth & Surrounding

Our venue classes are paused during lockdown. 
Please contact us using the enquiry form below about online options.
For days, times & the closest class to you just click here and type in your post code 🙂
About Liz & Rachael:
Liz and Rachael met over three years ago at an antenatal class. Ever since then they have been looking to change careers and decided they would love to do something active with kids. Having attended many baby/toddler groups with their own children they decided that a diddi dance franchise was the way to go. There is a real gap in the market for this amazing dance class and Plymouth will really benefit from it. They are looking forward to running their own business and their little ones are already keen diddi dancers!
Reviews for diddi dance Plymouth & Surrounding:
"Willow had an absolute blast today (so did Daddy!) Thank you Liz and Rachael for a fantastic session! Can't wait to book up for more :)"
Accreditations for diddi dance Plymouth & Surrounding:
Awards & Nominations for diddi dance Plymouth & Surrounding: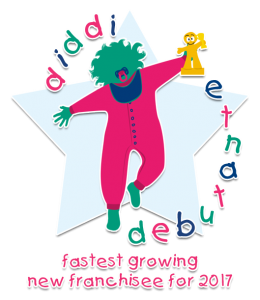 diddi dance Plymouth & Surrounding in the News:
Contact Liz & Rachael now: