diddi dance Franchising has been shortlisted in The 2017 Workingmums.co.uk Top Franchise Awards for all 3 categories we were nominated for – the Supportive Franchisor Award, The Franchise Award for Innovation and the Family Friendly Franchise Award! The Awards, sponsored by HSBC and in partnership with Forward Ladies, recognise franchisors both big and small who have empowered women in business – not only by providing a successful flexible business model, but by giving franchisees the advice and support they need to succeed. For more information and to see who else has been shortlisted just click here.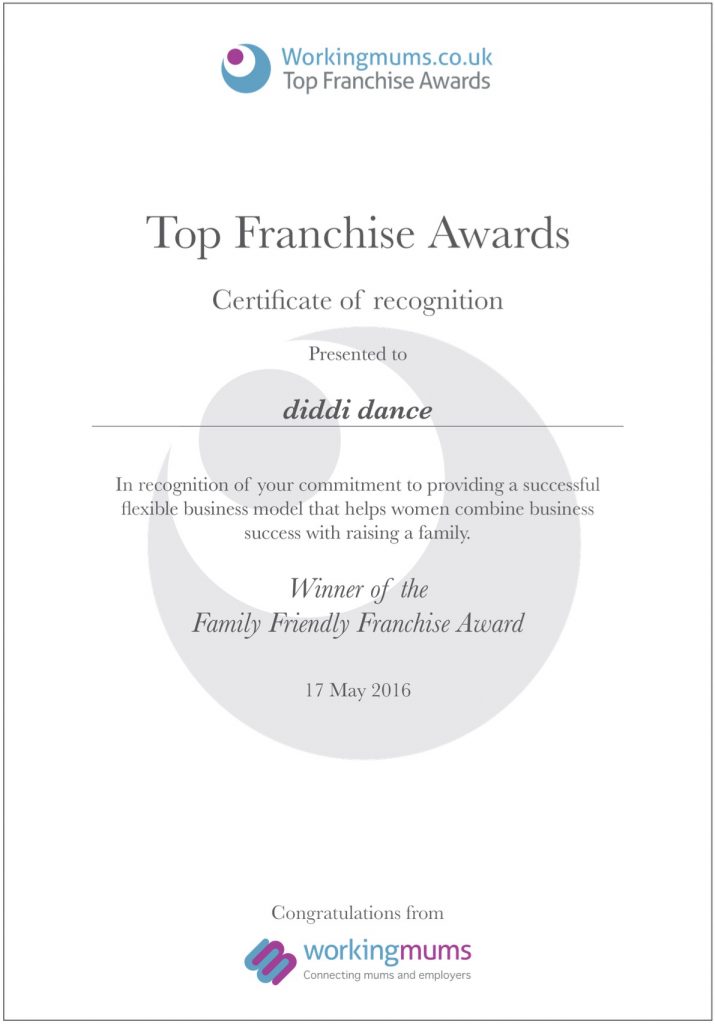 We are thrilled to be nominated again as we were nominated for both the Supportive Franchisor Award and the Family Friendly Franchise Award last year, and we won the Family Friend Franchise Award!
When asked about the award nominations, franchisor Anne-Marie had this to say:
We are absolutely thrilled to have been shortlisted in all 3 categories we entered. We work so hard to try and give our franchisees the flexibility, support and best ongoing training we can so for workingmums.co.uk to recognise that is such an honour. Giving others the opportunity to find a work/life balance is also important to us, it isn't easy running a business but we hope with our supportive network we ease it slightly."
Winners in all categories will be announced on 16th May 2017, so watch this space in May!
To be part of an already award winning dance franchise in 2016, hoping to continue that streak in 2017, get in touch today!
Save
Save
Save
Save
Save