diddi dance franchisee Kirsty who runs diddi dance Central & North Liverpool & South Knowsley recently became fully accredited by the Children's Activity Association. To read all about her recent achievement just click here.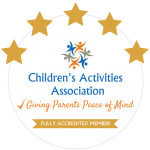 Because of this success, we at diddi dance wanted to take the time to tell you all about Kirsty and diddi dance Central & North Liverpool & South Knowsley:
How long have you been with diddi dance?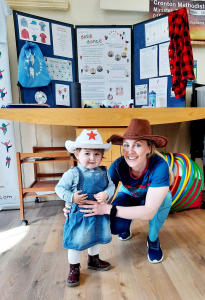 Since January 2022 (almost 5 months)
What did you do before joining diddi dance?
Head of dance in secondary school for 11 years.
What do you love most about diddi dance and running your own business?
I love teaching dance to children and love being my own boss.
What has been the best thing that has happened to you because of diddi dance?
Having a better work life balance for my children and family.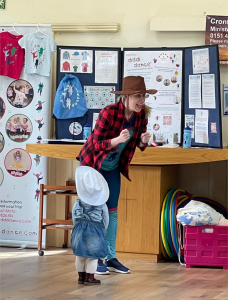 What has been a highlight for you since taking on your diddi dance?
Gaining nursery contracts so quickly.
What is something you are looking forward to as you continue with your diddi dance franchise?
Building my class sizes and building my business name across my territory.
What do you enjoy most about your diddi dance?
The children's faces, energy and enthusiasm in classes. I also love the support from all the diddi dance franchise and franchisees.
What do you enjoy most about being your own Boss?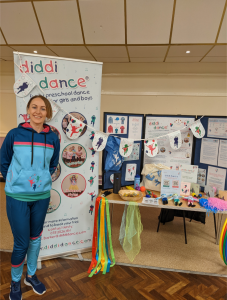 I can work hours that suit me and can make decisions to best suit my business.
What does the CAA accreditation mean to you?
It means I can proudly let all my parents/careers and nursery settings know that their children are in the
safest possible hands. Having this award helps my business as its a highly accredited award.
And finally, what is your favourite diddi dance theme and why?
I've not explored them all yet but I have to say I loved my first one – hip hop  as its one of my favourite styles and the children loved it.
diddi dance Central & North Liverpool & South Knowsley currently has multiple classes running across their exclusive area. They are as follows. Contact Kirsty directly if you'd like to attend a class. 
Mondays
10.00-10.45am at The Arncliffe Centre, Halewood, L25 9PA
Tuesdays
9.30-10.15am at The Old Schoolhouse, Huyton, L36 0UX
1.30-3pm at Little Angels Roby, 2a Cassino Road, Huyton, L36 7UX (fortnightly alternating with Thursdays)
Thursdays
9.30-10.15am at Cronton Methodist Chapel Hall, Widnes, WA8 4NT
Fridays
10.30-11.15am at he Cornerstone Centre, West Derby, L12 7JN
Saturdays
9.00-9.45am at Holly Lodge Girls College, West Derby, L12 7LE