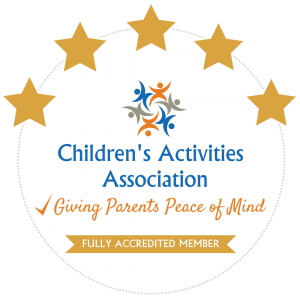 Early this year diddi dance was proud to announce we were the first fully accredited preschool activity of the newly established Children's Activity Association, a national service to deliver unbiased advice to parents.
After founder Anne-Marie completed the accreditation process for diddi dance she decided to offer the same accreditation to each diddi dance Franchisee, so each of them could check their business meets the company's now Gold level standards. This past month Anne-Marie & diddi dance were thrilled to personally accredit their first franchisee, Joanna Oastler who runs diddi dance Eastbourne, Uckfield & Hastings. Joanna launched her local diddi dance classes in January 2013 and since then has developed her business successfully in her area and continues to grow as the demand does.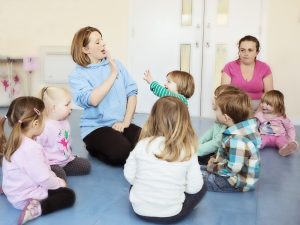 When informed of her achievement, Joanna commented:
I am absolutely thrilled to have achieved this accreditation award with the CAA. With so many activities on offer aimed at preschoolers it can be daunting choosing the right one for your little one. As a mum to 2 young boys myself it is important to me that parents can be assured that the activity we offer at diddi dance has been specifically designed and tailored to support a preschoolers early years development, as well as at its core simply being FUN!

This gold accreditation also reassures parents that we have all the relevant insurance, DBS, health & safety policies and equipment checks in place as well as having undergone rigorous assessments of our teaching methods and techniques.

I love diddi dance and I want my parents to enjoy it as much as I do, safe in the knowledge that we care enough about their little ones to maintain the highest possible standards for our classes.
Anne-Marie commented on the accreditation process and Joanna's success:
All of our franchisees are trained and monitored to our high standards, however having gone through this accreditation process ourselves we realised the benefit of asking our franchisees to check their Code of Practice, as well. We only just achieved this accreditation ourselves in February 2016, so for Joanna to be our first franchisee to reach the Gold level in May shows that she has really analysed and assessed that her business is inline with Head Office's accreditation. We are so proud that everything from her class delivery to customer service to policies and documentations all met our highest standards.
Congratulations again to Joanna and her franchise. If you would like more information about diddi dance Eastbourne, Uckfield & Hastings visit the Facebook page here or read all about Joanna by clicking here.