We are very excited at diddi dance that our customers enjoy our classes so much that they have nominated us for the What's On 4 Junior Awards!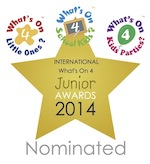 The 2014 What's On 4 Junior Awards celebrate the very best kid's activity providers in the UK, Ireland and Australia. The 8th National Annual Awards will reward, celebrate and recognise those companies, organisations and individuals providing the very best activities, classes, days out and parties for young families and children across the UK.
diddi dance is privileged this year to be nominated for:
Best National Pre-schooler Development Activity (2 to 5 years)
On top of that some of our Franchisees and teachers have also been acknowledged for their hard-work and dedication to their classes and have been nominated as well.
Most Outstanding Activity Leader for the Under 5s – SOUTH (sponsored by: The Hotel Nanny)
Charlene Dinger – North London
Joanna Oastler – Eastbourne
Laura Gardener – Brighton
Rebecca Duschl – SE London
Most Outstanding Activity Leader for the Under 5s – EAST
We could not be happier to have such satisfied customers who reward us in such a fashion.For more information about the awards or if you would like to vote for diddi dance or any one of our activity leaders please click here: http://www.whatson4littleones.co.uk/award-voting.asp. Voting closes on 15th May with the Awards Ceremony taking place on 20th June, 2014 were the winners for each category will be announced.
We would also like to take this moment to congratulate Emma Hayward of diddi dance South Cheshire, Shropshire & NW Staffordshire who has been shortlisted for Best Business for Children Shropshire Franchisee.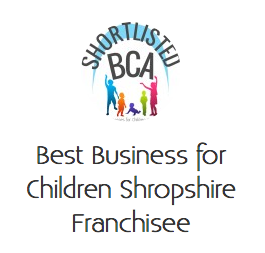 The winner will be announced on March 29th, 2014 so we will be keeping our fingers crossed for you Emma!
For more information about the award please visit: http://www.bcawards.co.uk/awards/