diddi dance Franchisee Emily who runs diddi dance Bristol recently became the 3rd diddi dance franchise to be fully accredited by the Children's Activity Association. To read all about their recent achievement just click here.
Because of this success, we at diddi dance wanted to take the time to tell you all about Emily and diddi dance Bristol here!
How long have you been with diddi dance?
I started my franchise in December 2014 but I was a teacher since November 2013.
What did you do before joining diddi dance?
I taught modern, tap and musical theatre in local dance schools to children from 4 – 18 years. I also taught fitness classes in gyms throughout Bristol and South Glos.
What do you love most about diddi dance and running your own business?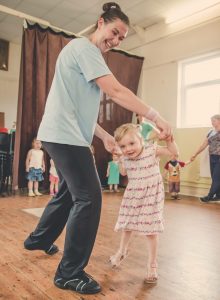 I love working with children especially at preschool age, it doesn't feel like I am working when I am with them, galloping round the room or catching bubbles! The best thing about diddi dance and running your own business is the flexibility! You get what you put in and I am really seeing the results from how hard I am working. I also enjoy being able to work when I want, having more family time and being able to do things I couldn't have done working for someone else.
What has been the best thing that has happened to you because of diddi dance?
The best thing that has happened to me would be my confidence, I have gained so much more confidence in myself being a part of diddi dance. To run your own business there is no time to be scared to do anything, you need to make a decision and run with it. Usually is pays off and if not it is a learning experience.
What has been a highlight for you since taking on your diddi dance?
I won a national award for Young Women In Franchising of the year 2017, that has to be the biggest success to date! It really gave me confidence that I know what I am doing and I am doing it well, It can be hard having your own business but this proved it is all paying off!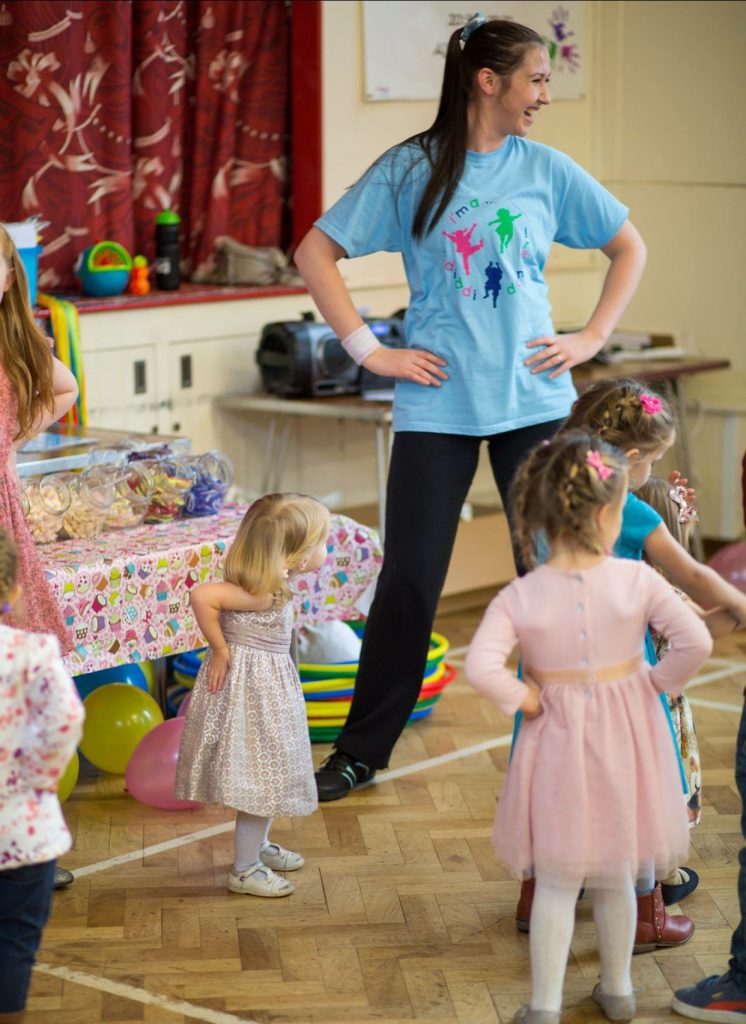 What is something you are looking forward to as you continue with your diddi dance franchise?
I am looking forward to seeing what will happen next! diddi dance Bristol has grown so much in just 2 years and I am pushing harder than ever to grow my business…The sky is the limit!
What do you enjoy most about your diddi dance?
Watching children learn and grow, to have a child not even want to make eye contact with you on their first class to then be joining in fully and having fun is amazing to see. That for me is the best part of diddi dance.
What do you enjoy most about being your own Boss?
Being able to make my own decisions, grow my business at the speed I want it to and having the flexibility to be able to do things I couldn't do before diddi dance.
What does the CAA accreditation mean to you?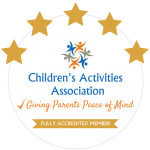 It gives parents peace of mind that they are in a safe class and it is age appropriate for their child. That I am committed to giving 110% to all my customers and ensuring that diddi dance Bristol is at the highest standard a preschool dance class could be.
And finally, what is your favourite diddi dance theme and why?
It has to be Bollywood! I absolutely love the music it just makes you want to dance!
diddi dance Bristol currently has multiple classes running across their exclusive area. They are as follows:
Mondays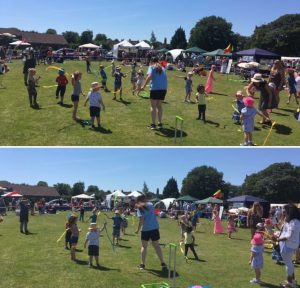 Emersons Green Village Hall Emerson Way, Emersons Green, Bristol BS16 7AP @ 10:00am & 11:00am
Victoria Park Baptist Church, Sylvia Avenue, Bristol BS3 5DA @ 10:00am & 11:00am
Tuesdays
Ridgewood Community Centre, 244 Station Rd, Yate, Bristol BS37 4AF @ 9:30am
Stoke Bishop Village Hall, 42 Stoke Hill, Bristol BS9 1EX @ 10:00am
Wednesday
St Alban's Church Hall, Corner of Bayswater Avenue and Coldharbour Road, postcode BS6 7NU @ 9:30am
Little Stoke Community Hall, Little Stoke Lane, Little Stoke, BS34 6HR @ 10:00am
St. Barts Church Hall, Maurice Road, St.Andrews, BS6 5BZ @ 11:00am
Emersons Green Village Hall Emerson Way, Emersons Green, Bristol BS16 7AP @ 1:45pm
Thursday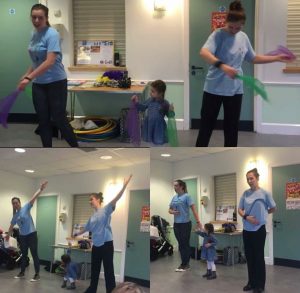 Ridgewood Community Centre, 244 Station Rd, Yate, Bristol BS37 4AF @ 9:30am
St.Teresas Social Club, 71 Gloucester Rd N, Filton, Bristol BS34 7PL @ 9:45am
Victoria Park Baptist Church, Sylvia Avenue, Bristol BS3 5DA @ 10:00am
Emersons Green Village Hall Emerson Way, Emersons Green, Bristol BS16 7AP @ 11:15am
Friday
Emersons Green Village Hall Emerson Way, Emersons Green, Bristol BS16 7AP @ 9:30am & 10:30am
Kudacan, 7 Dongola Ave, Bristol BS7 9HG @ 10:00am
Henleaze Trinity Church, Waterford Rd, Bristol BS9 4BT @ 1:45pm
Saturday
Church Centre, Quakers Road, Bromley Heath, Bristol, BS16 6NH @ 9:30am
To attend any of the above classes or to express interest in having a FREE trial get in touch with diddi dance Bristol today! You can email them on emily.norman@diddidance.com, call 07850 983821, message them on Facebook at @diddidanceBristol or fill in our free enquiry form by clicking her
Save
Save
Save